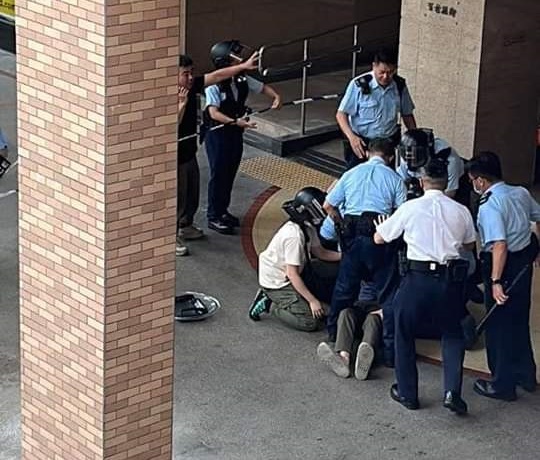 On Saturday morning, police received reports of a man wielding two knives in Mei Foo Sun Chuen, a housing estate in Hong Kong
The man, identified as a 24-year-old named Cheung, was spotted wandering in a corridor on the 6/F of Mei Foo Sun Chuen Phase 3.
Residents immediately alerted police, hoping to prevent any tragedy from happening again after two young women were brutally killed in Plaza Hollywood the day before.

Cheung was reportedly wearing pajamas and wielding knives when he walked from his home to the corridor.

He then clapped on neighbors' doors, complaining that they were too noisy.

After a while, he said he was going to have breakfast downstairs and left behind his knives.

Two neighbors then called police, and officers from the emergency unit arrived at the housing estate to initiate a manhunt.

Officers located Cheung on the ground floor and arrested him on suspicion of possessing offensive weapons.

They also seized the knives and the pajamas Cheung was wearing at the time.

Preliminary investigation revealed that Cheung has been suffering from early psychosis for about two years and was taken to a hospital with his mother.

During the police operation, the building was cordoned off and officers carried guns and shields when searching for the suspect.

A large number of residents evacuated to the ground floor, and luckily no injuries or casualties were reported.