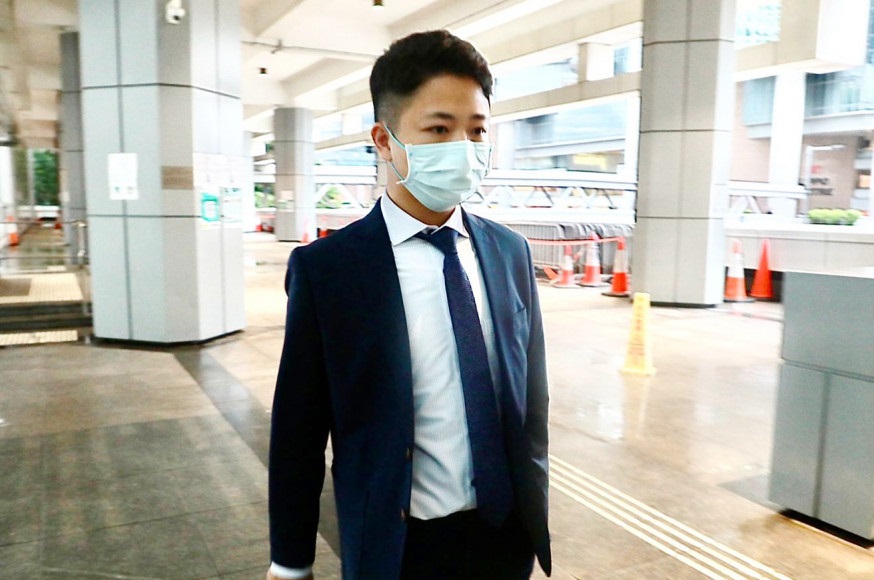 Man who calls himself "tomboy" found not guilty of raping lesbian
A 30-year-old man who was accused of raping a lesbian by concealing his sex was acquitted of the charge by the jury on Friday.
A 5-2 jury decision found jobless Tsang Tsz-ho, 30, not guilty of rape. He was accused of raping a woman referred as X in the High Court, when they engaged in sadomasochism on February 27, 2020 at a Kwun Tong hotel.

He called himself "Jan" and chose to describe himself as a "tomboy" on lesbian platform Butterfly where he met X.

X only found out that Tsang is a man during the sex and immediately pushed him away. She earlier told the court that she would not have agreed to the sex if she knew he was a man.

Before handing the judgment, the jury comprised of six men and a woman asked the court to clarify the term "reckless" in the charge.

According to the law, a man commits rape if at that time he knows that she does not consent to the intercourse or he is reckless as to whether she consents to it.

Judge Joseph Yau Chi-lap then said the term could imply that Tsang knew it was possible that X would not consent to the sexual intercourse, but he still decided to take the risk and have sex with X.

Yau also remained the jury to take all evidence into account and deduce the thought of Tsang at that time.

After almost a four-hour discussion, a 5-2 jury decision found the man not guilty of the charge.