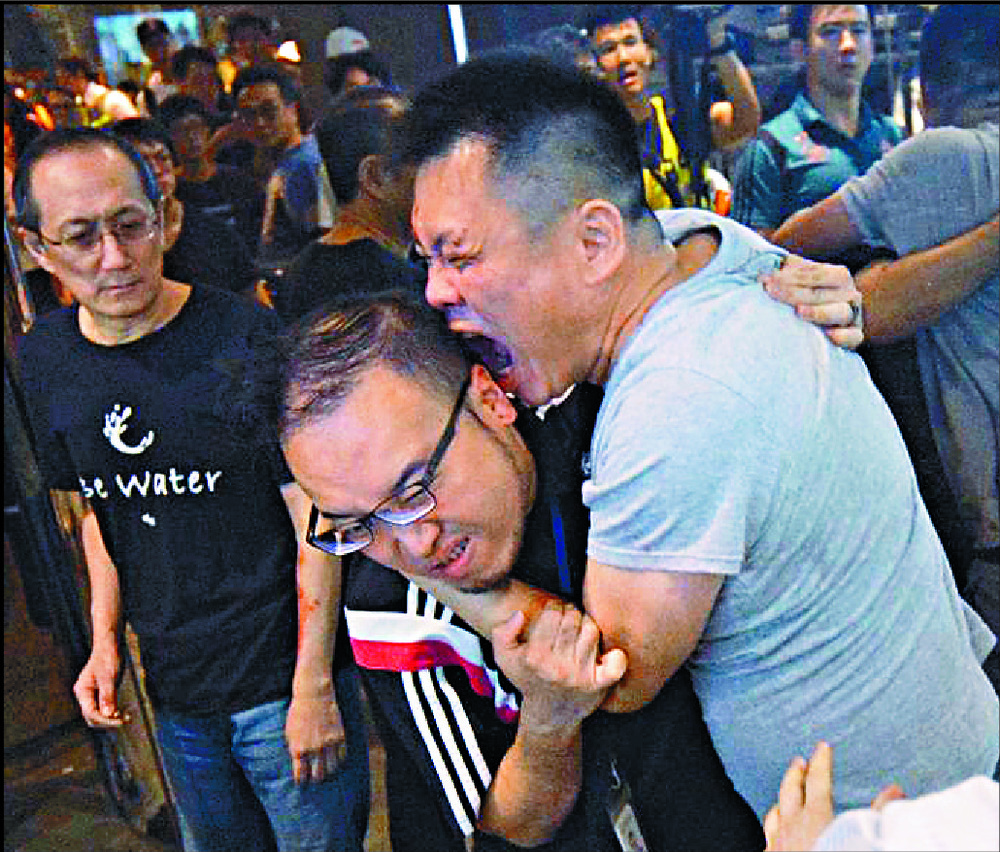 Man who bit off ear gets leave to appeal sentence
A jobless man imprisoned for 14 years for biting off the left ear of then district councillor Andrew Chiu Ka-yin during the 2019 anti-extradition bill protests has been granted leave to challenge his sentence.
In a hearing yesterday, court of appeal judge Derek Pang Wai-cheong agreed the offenses committed by the 52-year-old jobless Joe Chen were "unacceptable and very serious."

"It's a must to sentence [Chen] to over 10 years [in prison] but 14 years seem a little heavy," he said.

After considering Chen's background report, Pang said "there is room for discussion" on the sentence and that the appeal was made on reasonable grounds.

The sentence was handed down in April by high court judge Judianna Barnes for wounding and common assault, for Chen not only bit the then-Taikoo councillor's ear off, but also critically injured a woman and a couple with a knife.

Senior counsel Selwyn Yu said Chen had already sold his Taikoo Shing flat at a price much lower than market value to compensate the four victims.

Last summer, he paid Chiu HK$1.9 million, and another HK$1 million, HK$750,000 and HK$250,000 to the three others, Louis Wan Ho-lun, his wife Leung Pik-kei and her cousin Leung Ying-ying, respectively.

Yu said the fact that Chen had quickly compensated them proved he is reasonable and responsible.

He said Barnes had set the starting point of the sentence too high at 18 years and had not taken Chen's mitigation into full consideration.

He referred to the tense social atmosphere at the time, when Putonghua-speaking Chen was targeted by Hongkongers, adding he lost control under the influence of alcohol and his relapsed depression.

Senior public prosecutor Crystal Chan Wing-sum said the four victims suffered serious physical and psychological damage.

Wan was slashed in the abdomen, his wife in the back, while her cousin was beaten up.

Chiu lost his left ear and is unable to wear an ear-loop mask.

She said a heavier sentence is necessary for a deterrent effect.