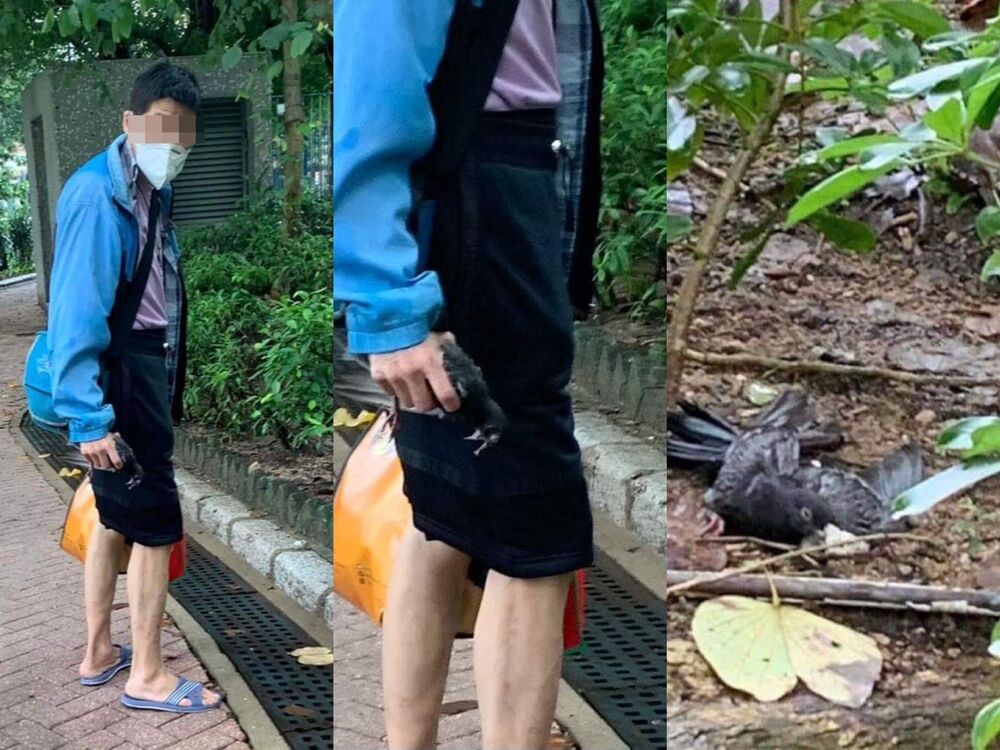 Man suspected of abusing wild pigeon to death
A man in Wong Tai Sin was found holding a wild pigeon and suspected of abusing it to death.
A resident wrote on social media Monday that he saw a man holding a wild pigeon at Fung Tak Estate. "When I saw him with a pigeon in one hand, I immediately stopped him to ask what he was doing."

The man replied he was ready to release the pigeon. "He then threw the pigeon on the nearby slope," the post wrote.

The resident then went to check up on that pigeon but found it already dead, suspecting the man intended to catch it or even kill it.

He called on other residents nearby to pay attention to the man. "Next time we may be able to stop this." He decided to report to the police online for a record.

The post soon went viral online, with some worried that the man had caught and killed wild pigeons for illegal purposes.

"That man was obviously lying," a comment read. "You can file a case first. If it happened again, the file would be evidence".