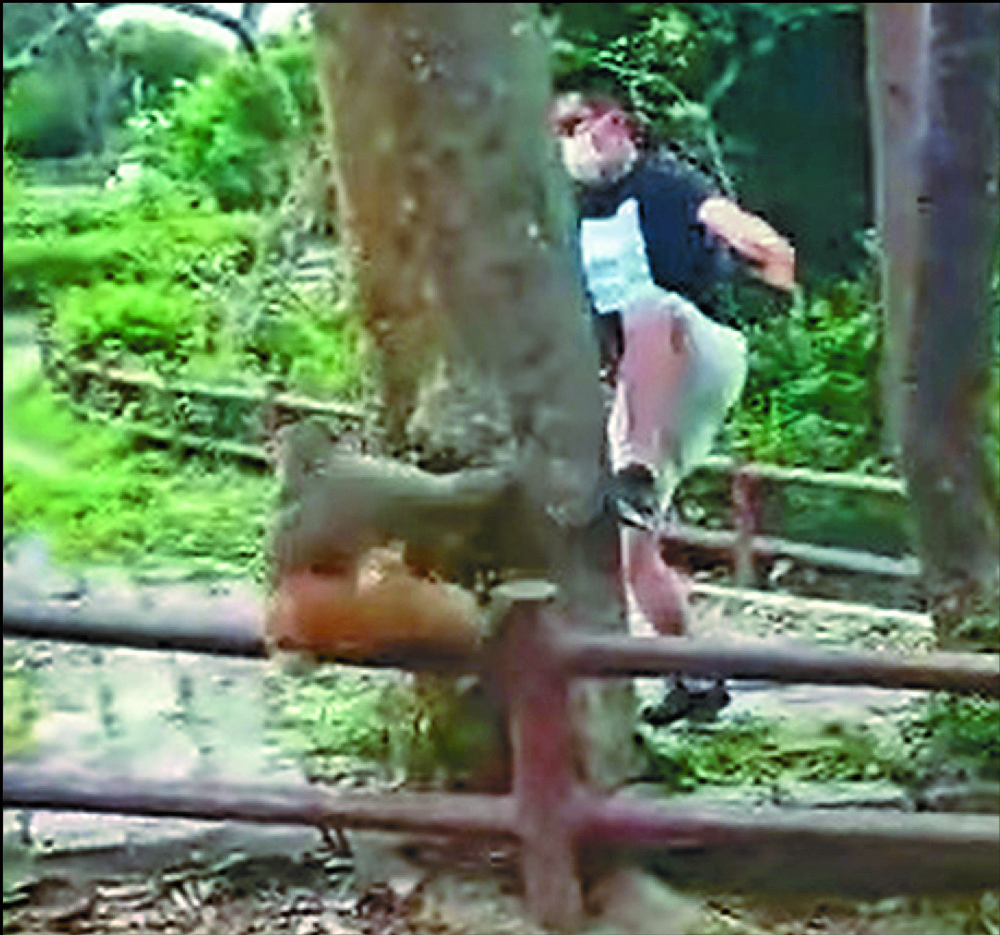 Man slammed for monkey business
A father has come under fire for being "irresponsible" after he tried to kick a wild monkey that pounced on his child.
Video shared online showed several hikers feeding wild monkeys in the countryside, with some getting pretty close to the wild monkeys.

A woman, believed to be the video taker, was heard saying at the beginning of the video: "Your sweets are working! Look at that monkey!" as she pointed at a little monkey who appeared to be eating sweets on the fences.

The monkey then approached a child who had food in her hand and tried to snatch it from her. Her parents stood by next to her as a larger monkey suddenly pounced on the kid to grab the food, knocking her onto the ground.

The father then attempted to kick the monkeys and chased them to the bushes.

The video sparked anger online, with users slamming the father for not looking after his child and pointing out that feeding wild animals is prohibited.

The clash occurred in Kam Shan Country Park, also known as a "monkey mountain."

There are about 1,800 wild monkeys in Hong Kong, mainly in Kam Shan, Lion Rock and Shing Mun country parks. Due to heavy human feeding over the years, wild monkeys have grown fearless toward humans and are notorious for snatching plastic bags from hikers.

Former Lantau Buffalo Association chairwoman Ho Loy said people "have to understand that wild animals aren't domestic pets and should not by any means be fed."

Doing so could lead to animals growing accustomed to obtaining food from humans and eventually attacking humans, Ho added.

Feeding wild animals is a crime - offenders are liable to a maximum fine of HK$10,000.