Man, 43, charged with one count of assaulting a police officer over incident on Peng Chau on Tuesday night.
A Filipino man shot three times by a Hong Kong policeman responding to a noise complaint on the outlying island of Peng Chau has been charged with assaulting an officer.

The suspect, 43, was shot in the abdomen and arm on Tuesday night and taken to Pamela Youde Nethersole Eastern Hospital in Chai Wan. The man, who had been in critical condition earlier, was listed as serious on Thursday night.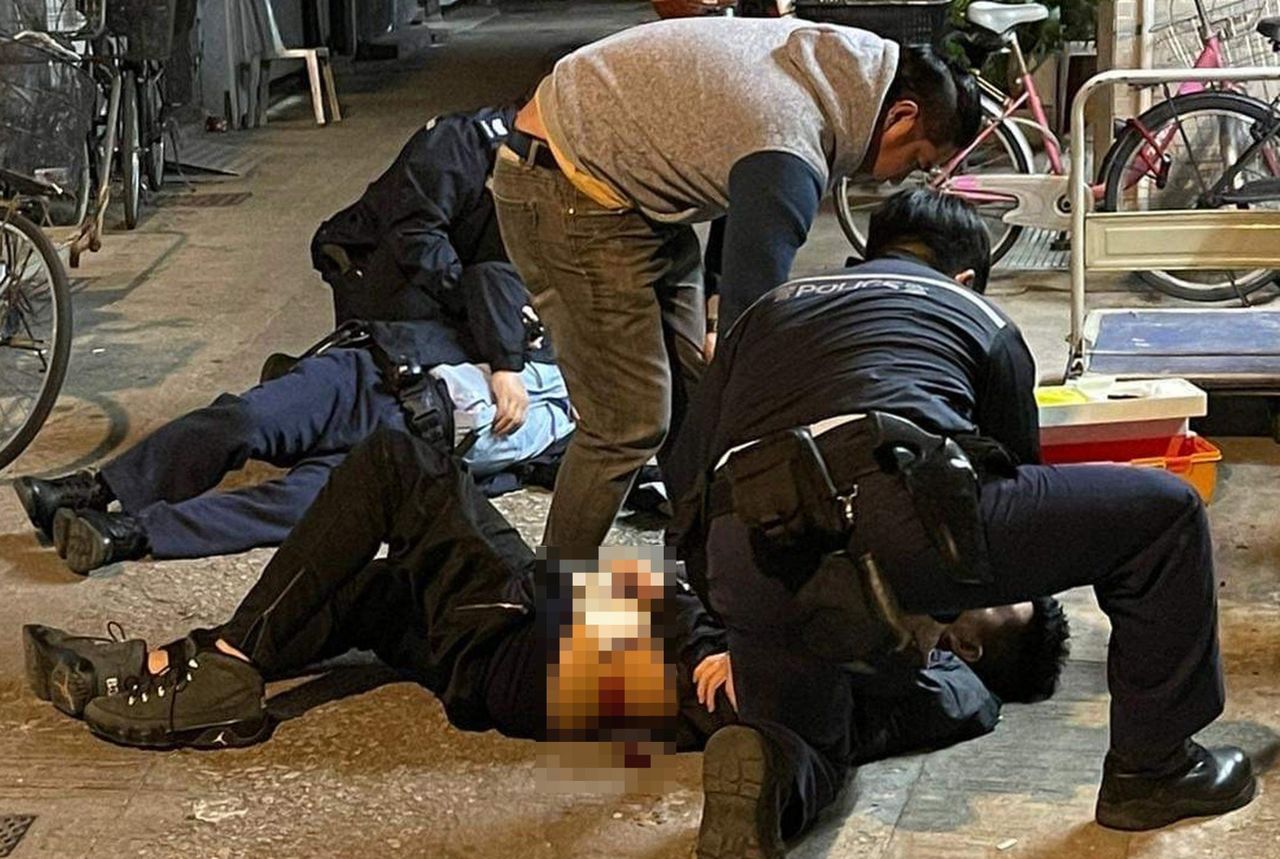 The 43-year-old man was shot three times.
Police said the officer believed his life was in danger when he shot the man, a Hong Kong resident, three times after allegedly being grabbed by the neck and pushed down a flight of stairs when he attended a flat on Peng Chau Wing On Street to respond to a noise complaint at 10.40pm.
The suspect and another 33-year-old man were arrested on suspicion of assaulting police. The younger man was also detained for allegedly obstructing officers in the execution of their duty.
The older man was charged with one count of assaulting a police officer on Thursday night. His case will be heard in Eastern Court on Friday.
The 33-year-old has been released on bail and must report back to police next month.