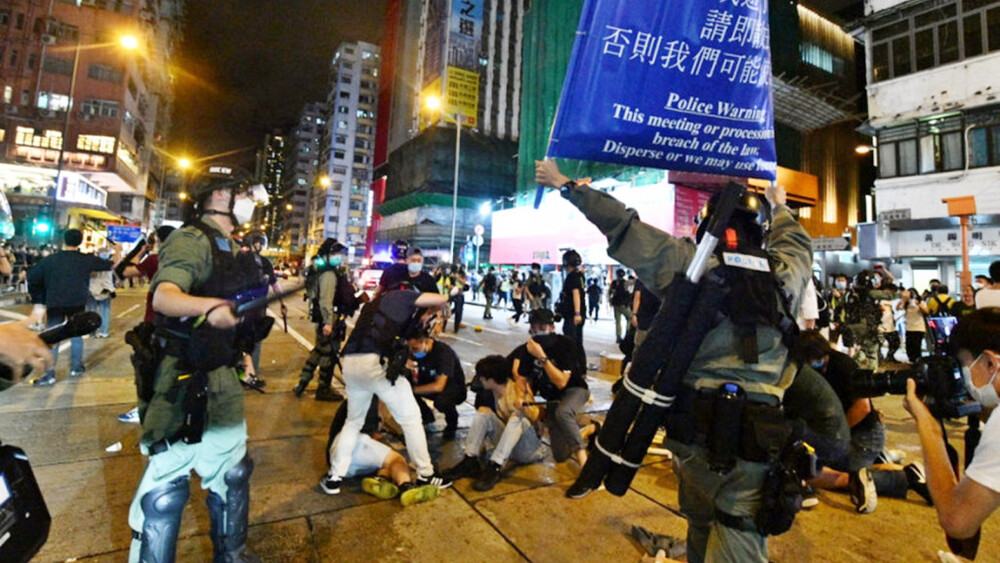 Man sentenced to 7 months behind bars for gathering for demonstration
A 58-year-old man was sentenced to seven months imprisonment after being convicted of joining an illegal assembly in Mong Kok on June 4, 2020.
The former deliveryman Lau Yu-chiu and the owner of a logistic company Tsang Tze-leung appeared in the District Court before Judge Josiah Lam Wai-kuen on Monday.

The two defendants joined a demonstration that gathered around 500 people near Langham Place for the vigil to mark the 31-year anniversary of the 1989 Tiananmen Square protests.

During that, around 50 people including the two defendants, were witnessed blocking the road of Argyle Street with fences and cardboards to stop the traffic.

The duo was intercepted by police officers guarding the scene and later arrested.

Judge Lam said the sentence to the defendants should be a deterrent as the assembly would trigger more serious consequences, even though the assembly had not lasted for a long time.

However, the judge found mitigation should be spared for Lau and Tze as their behaviors did not lead to casualty and damage to properties.

Lau was sentenced to seven years in jail, and 55-year-old Tse has his sentencing scheduled for March 30.