A male passenger received praise but also doubts from netizens after he caught a man secretly filming a woman on the MTR last Sunday.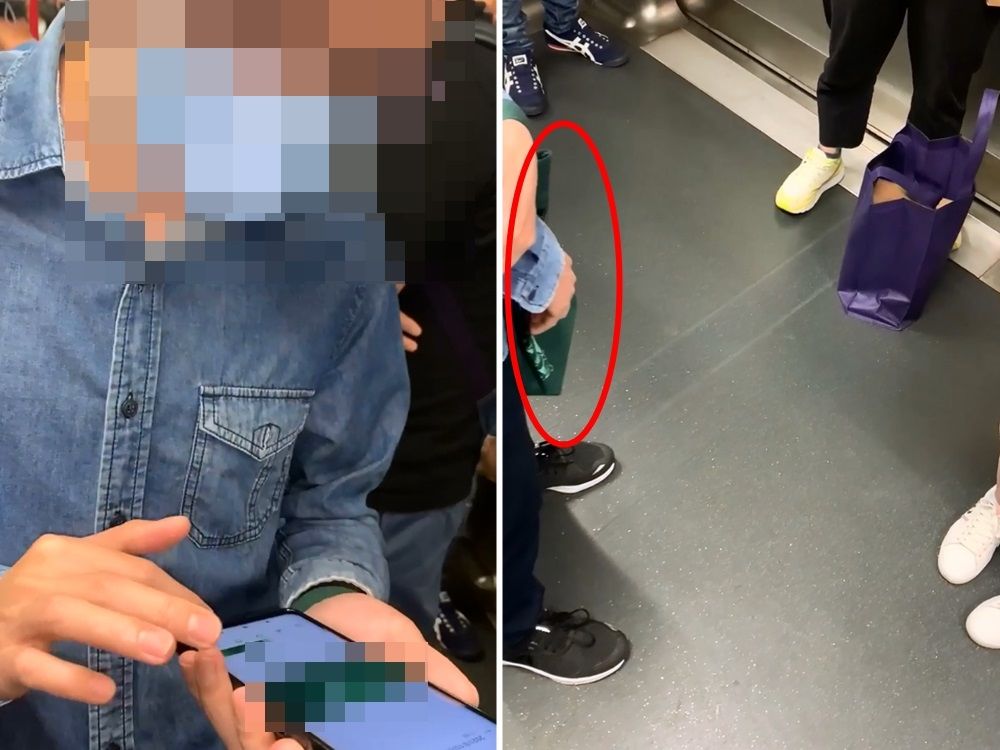 Man secretly filming woman on MTR caught in the act.

The passenger asked the sneaky man to delete all the videos immediately, or else he would report it to the police. His actions were captured on video and uploaded to Facebook.

At around 5pm last Sunday, a middle-aged man took the Kwun Tong Line towards Prince Edward. He faced a seated female passenger and held a cell phone in front of himself while crossing his arms.

A male passenger saw it and asked if he was filming the woman secretly. He then told the woman she was being filmed, but the man did not say a word.

The passenger asked the man to delete all the videos otherwise he would call the police. The man deleted some videos and tried to rush off the train.

Noticing that not all the videos were deleted, the passenger stopped him again. The video shooter finally promised to delete all the videos and begged him not to call the police.

"I hope there will be more people like you to help women," a netizen said. "His hands are shaking, he did it," another commented.

Some others believed that the passenger should have called the police instead of solving the problem on his own.

The passenger responded later that he had limited options as the victim did not say anything.

He lamented those who questioned his actions and insinuated that he had wronged the man, saying that he "was more surprised to find that so many people support a man sneakily taking photos".

Upset about the questioning, he said he may not be as quick to help if something like this happened again.