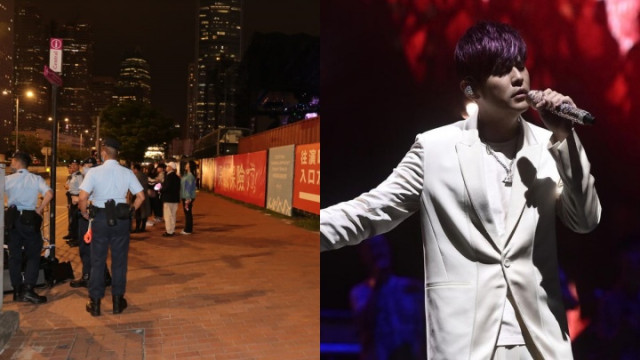 Man robbed of two Jay Chou tickets worth HK$1,760
A 29-year-old man was on Thursday night robbed of a pair of tickets to a Jay Chou concert at the Central Harbourfront.
The robbery came as the "King of Mandopop" staged his fifth concert for the Carnival World Tour last night in Central, with many who failed to buy a ticket listening to the music outside the venue.

It was understood that the 29-year-old man was holding the tickets in his hand when a middle-aged man, standing about 1.6 meters tall, suddenly jumped on him and grabbed the tickets away.

The robber, dressed in light-colored clothing, fled and headed in the direction of the Central Post Office.

The two tickets were valued at HK$1,760.

The victim then headed towards police officers on Tim Wa Avenue and reported the incident.

Police could not locate the perpetrator and later sent the victim to the Central Police Station to assist in the investigation.

It was understood that the concert had begun when the man filed the police report.

Event organizers, Best Shine Group, urged all concertgoers to take precautions, such as photographing their tickets and avoiding purchasing tickets from scalpers.