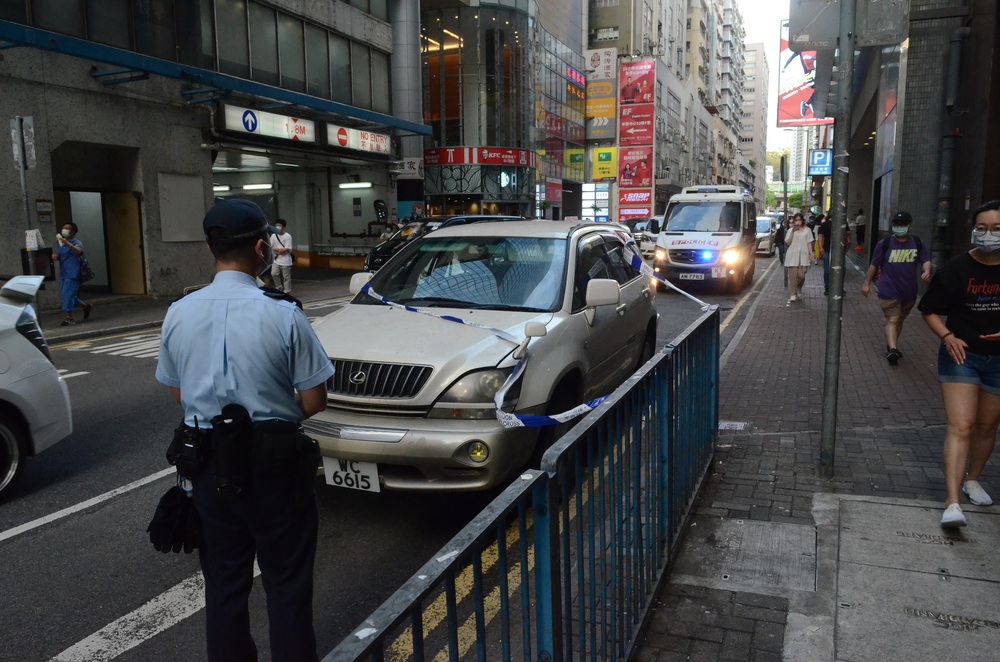 Man robbed of HK$2m cash before Bitcoin transaction in Kwun Tong
A man in his mid 20s was robbed of HK$2 million cash before a bitcoin transaction.
At 4pm today, the man was heading to an office located in E-Plaza on Shing Yip Street in Kwun Tong for a Bitcoin deal.

As he entered an elevator of the building's carpark, two robbers showed up and splashed unknown fluid onto the man's eyes.

They grabbed his bag amid the chaos, which contained around HK$2 million.

The two robbers then got into a car on Hoi Yuen Road and fled.

The man was not injured and reported the robbery to the police.

Police officers soon arrived at the scene. They patrolled the nearby areas and found an empty private car at the junction of Shing Yip Street and Hoi Yuen Road. The interior of the car was a mess and officers suspected the car was once used by the robbers.

Officers listed the case as robbery and are now searching for three people --- including two robbers and a driver taking them away. The case is being investigated by Kwun Tong district crime squad.