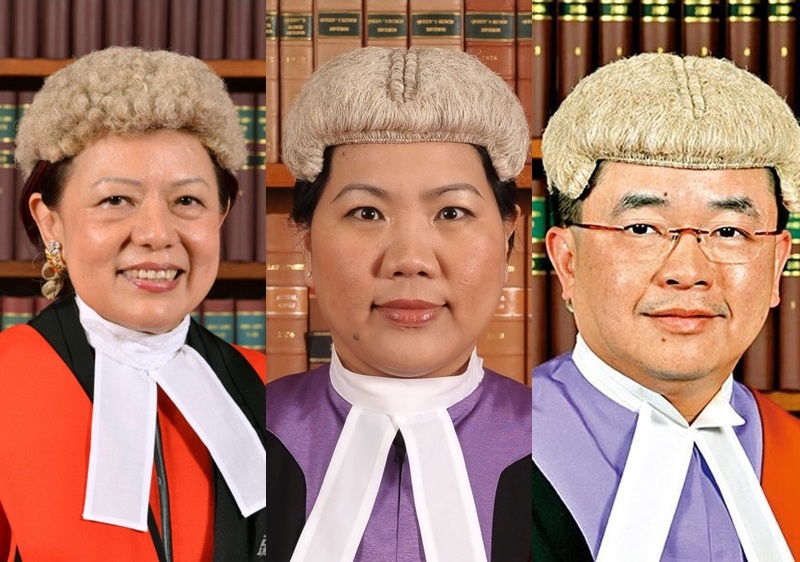 Man remanded over threatening posters targeting national security judges
A property management manager has been denied bail at the West Kowloon Magistrates' Courts today after he appeared in court for allegedly putting up posters threatening three judges who sentenced a motorcyclist in the city's first national security court case.
Chiang Chung-sang, 41, was charged with displaying seditious publication at Tung Wah Group of Hospitals Tsui Tsin Tong Kindergarten in Sheung Shui and inside High Court on July 28 and 29 this year.

Chiang was not required to take plea yet. Chief Magistrate Victor So Wai-tak, also a national security judge, denied Chiang's bail and ordered him to be remanded till his next court mention on October 11.

The posters allegedly threatened national security judges Anthea Pang Po-kam, Esther Toh Lye-ping and Wilson Chan Ka-shun, who sentenced the city's first national security defendant, Leon Tong Ying-kit, to nine years in jail on July 30.

Tong, 24, was convicted of inciting secession and terrorism for riding his motorcycle into a group of police officers in Wan Chai while flying a flag with the protest slogan "Liberate Hong Kong, revolution of the times" on July 1 last year.

Tong was also banned from using a motorcycle for 10 years after the court imposed a disqualification order.

The court ruled that the slogan displayed by Tong could be seen as pro-independence and was capable of inciting others to commit secession.