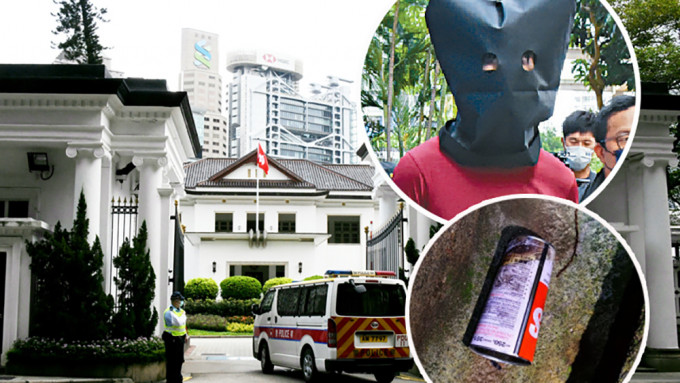 Man pleads guilty to setting fire to Government House
A 24-year-old man pleaded guilty to one count of arson at the District Court on Friday after being arrested on suspicion of setting fire to Government House on July 1, 2021, by throwing flammable objects toward the building.
He will be remanded in custody until March 31 for plea and sentencing, pending background and psychological reports.

The incident that happened at 1.30am that day saw several bottles of combustible material thrown near the slope of Government House on Lower Albert Road, which caused a fire.

Police discovered six gas cans, two empty white oil cans, and two Turpentine Water Cans at the scene. The police identified the defendant through the fingerprints left on one of the Turpentine water cans and DNA left behind on a pair of gloves at the lower metal fence on Albert Road.

Surveillance footage showed that the defendant had thrown the explosives from Lower Albert Road toward the Government House but couldn't detonate them, leading him to climb into the Government House to manually detonate the explosive.

It was said he took a bus from Rumsey Street back home after committing the arson.

Police officers arrested the defendant the next day, with multiple scratches seen on his forearm, hands, and knees.

He admitted, under police caution, to being at the government house. The police also seized the clothes he wore during the crime, along with a bag that contained spray paint, a Swiss army knife, four lighters, and two matchboxes.

The police also discovered a notebook at the defendant's house with 25 names, including the names of the Chief Executives, government officials, etc., along with their personal info and addresses. The notebook also had data on the security detail of the Government House, along with the materials required for the homemade explosives.