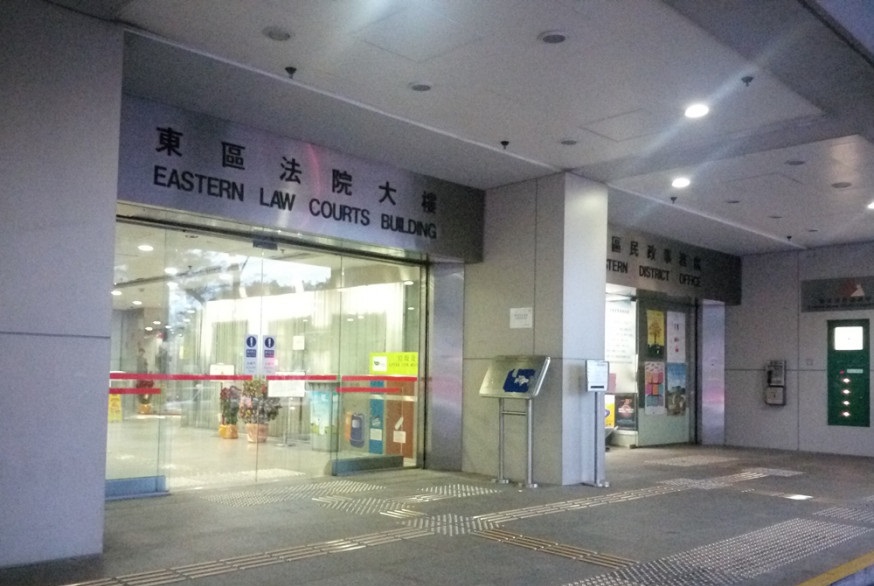 Man pleads guilty to abusing 7-y-o intellectually disabled daughter
A 31-year-old construction worker pleaded guilty to abusing his seven-year-old intellectually disabled daughter and was slammed by the judge for thrashing his own daughter relentlessly.
O Sun-hoi appeared in the Eastern Magistrates' Courts on Friday and pleaded guilty to willfully assaulting his daughter at his home in Sai Wan on August 2.

The seven-year-old girl, who has two brothers aged eight and three, suffers from apraxia and developmental delay. The three siblings and their parents have been living in Sai Wan since 2018.

On August 2, the Taiwanese wife of O came home and found bruise marks on the girl's back. The wife then confronted O, who admitted that he beat his daughter because she accidentally urinated on the floor.

The girl was admitted to Queen Mary Hospital on the same day and bruise marks were found on her back and the left side of her face. O admitted to police that he beat the girl six times using his bare hands.

The girl was discharged from hospital about two weeks later.

Principal magistrate Ada Yim Shun-yee slammed O for abusing the girl, saying "I saw the photos today and you thrashed the girl so badly that her whole ear had gone completely red..."

"How could you do this to your own daughter?" Yim also challenged O.

In mitigation, the defense said the family of O's wife is in Taiwan, adding that O and his wife are stranded in the city without any help. The lawyer also noted that O's wife was determined to give birth to the child even though she knew that her daughter had been diagnosed with Down syndrome.

The lawyer continued that O had been working hard to provide for his family and he only committed the crime as he lost his temper in that moment. O also stressed that he does not hate his daughter and he is ashamed of what he had done.

The man has been remanded into custody awaiting his sentencing which is set to take place on November 19.