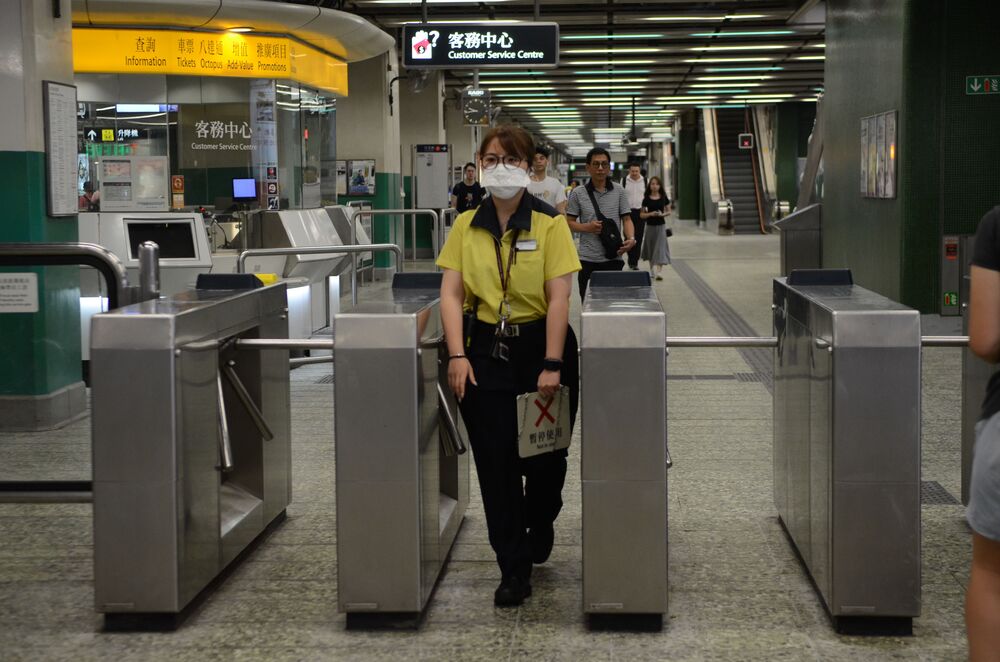 Man pleads guilty after stabbing MTR staff with syringe
A 35-year-old jobless man admitted he stabbed a MTR staff with a syringe at Kwai Fong MTR station last year.
Pang Wai-ming, 35, pleaded guilty to wounding in District Court on Wednesday. He stabbed a MTR officer's neck with a syringe on March 7, 2020.

He also pleaded guilty to three counts of burglary for stealing two bank cards and an Octopus card back in 2016.

He will be sentenced on November 11.

Prosecution said Pang approached the MTR staff from behind. He patted the employee's shoulder before stabbing the syringe's needle into his neck, and the action was witnessed by two other MTR staffers.

The defendant jumped over the gate after the assault. The wounded was left with a 1mm wound.

Police found the defendant after going through security footage. They found two bank cards and an Octopus card which did not belong to him at his home.

Under police caution, Pang admitted that he had bad experiences with MTR staffers who stopped passengers that do not pay travel fares. He wanted to "scare" staffers so they do not check his ticket.

In mitigation, Pang said he understood that he committed a serious offense and could face long-term imprisonment. He said he hopes Jesus will take his spirit away if he dies in prison.