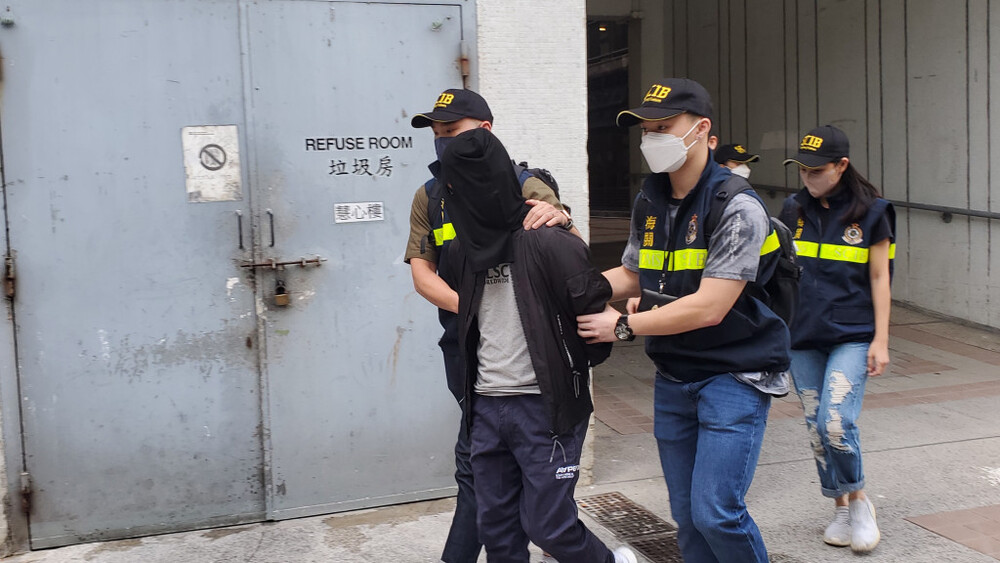 Man living in public housing arrested for HK$370m money laundering
A 38-year-old man who lived in public housing in Tai Wai was arrested on Tuesday for being involved in money laundering of HK$370 million.
Hong Kong Customs arrested the unemployed man yesterday on money laundering charges, claiming he engaged in 1,500 cases of suspected illegal financial transactions by opening 15 different bank accounts between November 2019 and May this year.

The suspect had set up eight personal bank accounts at four different banks in order to process high-value transactions starting from late 2019, said Customs, adding records showed the man had received around HK$80 million from 140 different bank accounts and transferred the money to 120 other bank accounts.

Officers then noticed that the suspect launched a suspected shell company in 2020 and was the sole executive. Within one month, the arrestee opened seven other company accounts with three banks and handled over 500 transactions in one year involving over HK$290 million.

"The shell company has no actual business or declaration records and was suspected of money laundering by claiming to trade furniture and cleaning products," said Marcus Lui Wing-chun, Senior Investigator (Financial Investigation) (Acting) of Customs' Syndicate Crimes Investigation Bureau.

Customs has arranged to freeze a total bank balance of about HK$7 million held by the arrestee.

The arrested lived in public housing in Tai Wai and claimed to have no fixed occupation, along with not owning any property. He is now under investigation by Customs, and the possibility of more arrests is not ruled out.