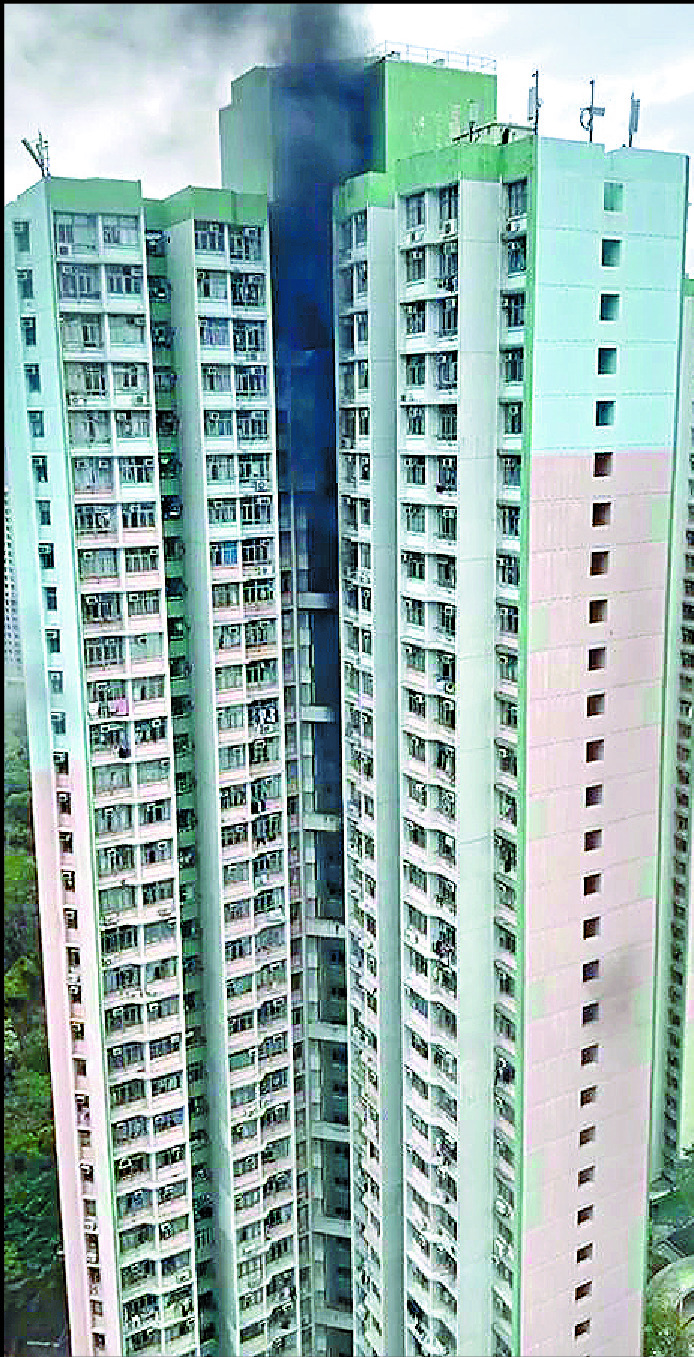 Man killed as residents flee blazes
The body of an elderly resident was found in a flat at a public housing estate in Sai Wan Ho from which 400 residents had to be evacuated after an explosion was heard yesterday afternoon.
Firefighters received reports of an explosion and a fire that broke out at a Hing Cho House flat at Hing Tung Estate around 4.20 pm yesterday, and extinguished the blaze in around 30 minutes.

A neighbor, Tang, identified the deceased as a man in his sixties who had been living alone for about 10 years.

The man, he said, would wake up at 10 in the morning, drink beer until late at night and invite his friends over for parties with loud music playing.

Tang said he once saw a knife outside the apartment and that most neighbors avoided the sexagenarian as they suspected he was mentally ill.

"I opened the door to a corridor filled with smoke when I heard the alarm go off. I told my family to get out and dragged three hoses to help put out the fire with a south Asian resident and an off-duty firefighter who lived on the 29th floor," he said.

The three helped out until firefighters arrived to put out the blaze around 4.52 pm. "We were so exhausted we couldn't breathe," Tang added.

Fifteen fire engines and 57 firefighters and rescuers were mobilized. One breathing apparatus team equipped with one hose was deployed to put out the fire on the 21st floor of the 38-story building.

Investigators said body was charred and deemed the blaze suspicious as it spread quickly from an "unusual starting point."

Another blaze around the same time in Lei Ye House in Lei Yue Mun Estate, Yau Tong, forced around 80 residents to evacuate. Three residents reported being unwell and a man, aged over 80, was sent to hospital.