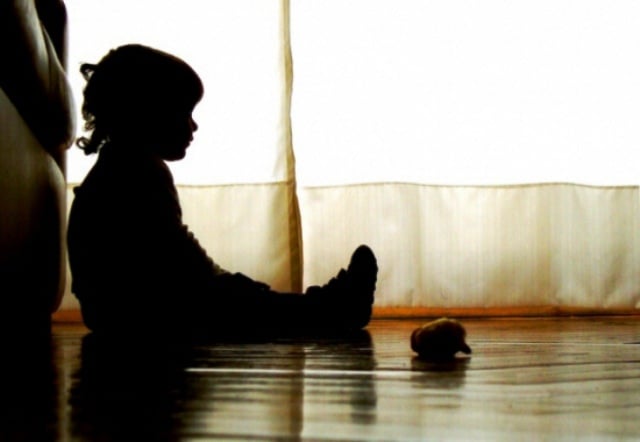 Man jailed seven years for sexually assaulting daughter since three for over 100 times
A judge blasted a 48-year-old construction worker for using his daughter as a tool to satisfy his sexual needs and completely ruining the girl's childhood, as he put the worker behind bars for seven years for sexually assaulting the girl over 100 times since she was three. 
The daughter "X" was later diagnosed with depression and pointed out her father "HZ" caused her pain when sexually assaulting her, saying she wanted to cut off her father's penis. 

The High Court earlier heard the sex crimes were committed by the defendant between August 2014 and January 2019. HZ had earlier pleaded guilty to 10 counts of indecent assault, two counts of indecent conduct towards child under 16, a count of attempted indecent assault, and two counts of child abuse. 

When passing down the sentence on Wednesday, judge Joseph Yau Chi-lap said HZ had the duty to protect X and provide her a safe environment so that she could grow up and live without worrying anything. Yet, instead of fulfilling his duty as a father, HZ abused X's trust and treated her as a tool only to satisfy his sexual needs. His sex crimes also ruined X's childhood completely, Yau added. 

Yau also referred to the X's trauma report that HZ's selfish and "bestial" crimes left a brand in X's heart, which X would have to live through it her whole life. The defendant's crimes also filled X's life with nothing but anger and shame. 

Although HZ showed remorse in his mitigation letter, it was useless as to the harm he brought upon X. Yau continued that there were only HZ and X at their home and it wouldn't be that hard to imagine how horrified and helpless X was at the time. 

HZ's actions seriously violated his integrity as a father as X was only aged three to five at the time, and was greatly dependent on her father, according to Yau. 

Yau then said the court must consider the deterrent effect of the sentence and how much society detest such cases before handing down HZ's punishment. Although HZ had no criminal record and shared good characteristics, these factors had very limited use in his mitigation. 

After giving HZ a discount for his guilty please, Yau sentenced him to seven-year imprisonment. 

The case was revealed three years ago as HZ took off X's pants one day in 2018, trying to touch the girl's private parts and thighs when she was playing with her tablet. X then resisted forcefully and kicked at her father. 

X later told her mother that she was terrified and had suicidal thoughts, leading to the parents' divorce. The mother also filed a police report, and X told police she had been sexually assaulted by HZ since she was three. 

HZ was arrested in October that year. Under police caution, HZ admitted having intimate physical contact with X when they were both naked, but said he didn't have sex with X.