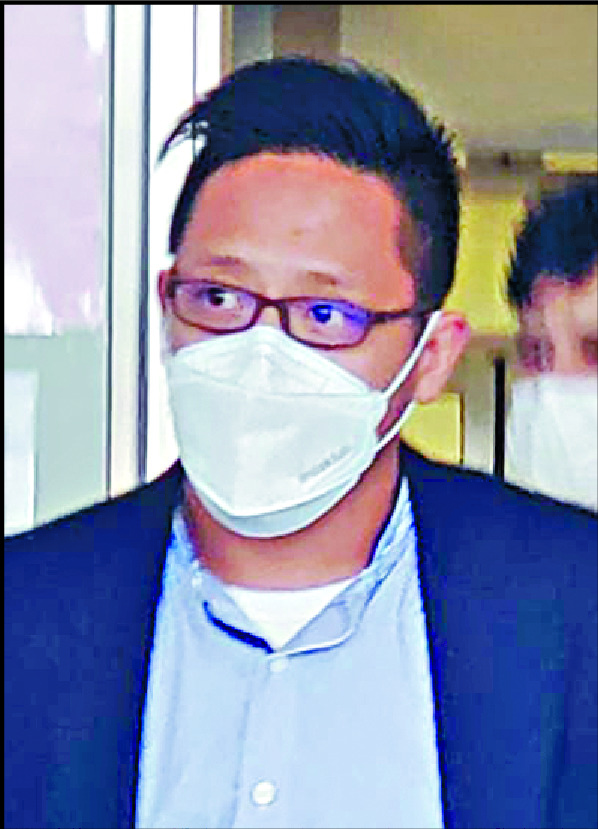 Man jailed for pushing fellow patient to death
A 36-year-old psychiatric patient was jailed for two years after a High Court jury convicted him of manslaughter for pushing a fellow resident at Kwai Chung Hospital in November 2018.
Court of First Instance judge Alex Lee Wan-tang yesterday said the incident could be caused by Cheung Chak-ming's overreaction to medicine.

Cheung, a former deliveryman, had earlier pleaded not guilty to a charge of manslaughter. He was later convicted by a seven-member jury consisting of four women and three men with a 5-2 majority.

He was yesterday sentenced to two years in prison for pushing 41-year-old Cheng Hok-wan in a bathroom, causing Cheng's head to hit the wall as he fell to the ground.

The court heard that a staffer from the hospital first found Cheng lying on the bathroom floor on the night of November 4, 2018. Cheng died the next morning.

Security camera footage showed that Cheung had first pushed Cheng's shoulder in the hospital's common area. Cheung then grabbed Cheng by his clothes and they proceeded to enter the bathroom.

The postmortem report shows that Cheng died from a neck injury. There were also multiple fractures on his spine.

Lee said this case arose from a common assault. He noted that Cheung did not use any weapon nor perform continuous attacks.

After taking into consideration Cheung's previous criminal record for violence, the starting point for his jail term is 2 1/2 years.

Cheung was only prosecuted two years after the death, causing the trial to be delayed.

Due to the delay as well as Lee's assertion that Cheung has changed, Cheung's jail term was reduced by half a year.

In mitigation, the defense counsel said Cheung has quit his drug addiction and become a Christian.

He and his wife had separated due to the case and their three children aged between five and 13 are now being taken care of by the wife.