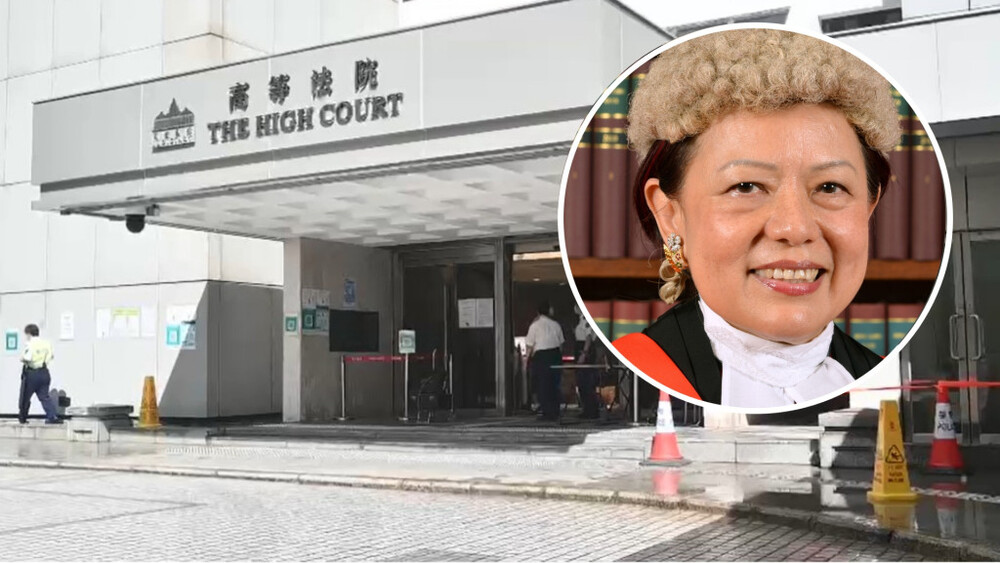 Man jailed eight years after botched rape of 13-year-old girl due to erectile dysfunction
A young girl who had done nothing wrong could have been raped if it wasn't for the erectile dysfunction of a 44-year-old jobless man during a rape attempt two years ago, said a High Court judge on Tuesday as she sentenced the man to eight years' imprisonment.
The defendant Tsang Chiu-yu, who suffered from depression, pleaded guilty to attempted rape in February.

Tsang allegedly followed a 13-year-old girl, identified as "X" in court, into the elevator of a Tai Wai building in the afternoon on April 21, 2021. He kept tailing X and threatened to slash X in her face if she didn't follow his instructions.

Tsang then groped X's breasts for about half a minute at the staircases as he took off her pants and pinned X on the ground, trying to enter into X's private parts. X attempted to push Tsang away but failed. However, Tsang could not maintain an erection at that time and was unable to rape X; he then told X to put on her clothes and leave.

X later arrived home and told her stepmother about the terrifying sexual assault, who then filed a police report. Tsang was arrested the next day.

Under police caution, Tsang admitted his crime and said he wanted to remember his ex-girlfriend through having sex with X.

Passing down the sentence in court today, Judge Esther Toh Lye-ping referred to Tsang's previous 11 convictions, including four related to sex crimes.

The only mitigation factor she would accept was Tsang's guilty plea, which spared X from testifying in court and recalling the sexual assault again, Toh noted.

Toh added it was most fortunate that Tsang didn't succeed that day, for X would most definitely have been raped had Tsang not suffered from erectile dysfunction.

Toh said she understood that X refused to meet with a psychiatrist for a mental assessment, as she pointed out it wouldn't be hard to imagine how this experience would psychologically inhibit the growth of such a young girl.

The judge continued that X encountered the sexual assault although having done nothing wrong. The court has a duty to prevent similar crimes from happening again in broad daylight, Toh stressed, as she started Tsang's jail term at 12 years and reduced it to eight years over his guilty plea.