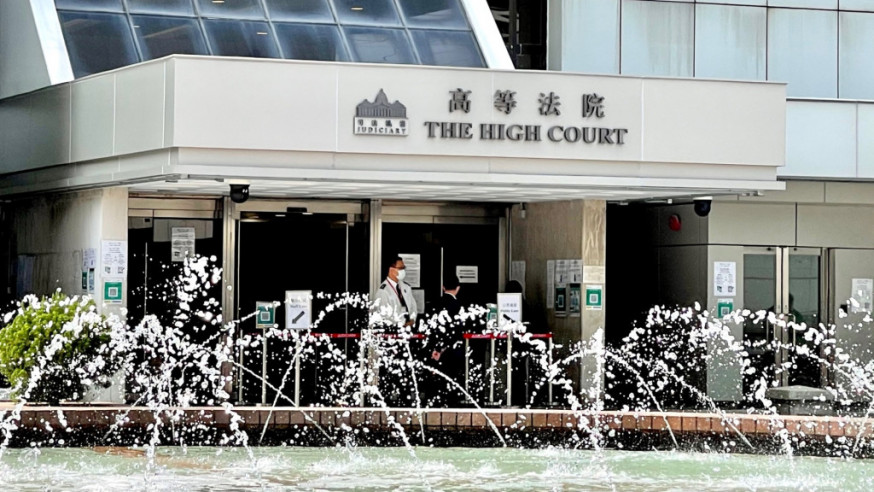 Man jailed 7.5 years for tying up and raping separated wife
Any female has the right to refuse sex with anyone, a High Court judge said on Wednesday as she jailed a 43-year-old construction worker for seven-and-a-half years for tying up his wife, who lived separately with charging cables and raping her multiple times four years ago.
The defendant C.S.C. was charged with four counts of rape and a count of non-consensual buggery for he allegedly raped his 39-year-old wife X four times and committed buggery on September 14, 2019, in Kwai Chung.

One count of the rape charges was dropped as X failed to provide the details when testifying in court. CSC was earlier convicted of two counts of rape by a jury, and he had pleaded guilty to perverting the course of justice for writing to X and telling her to give up on initiating prosecutions.

When passing the sentence, judge Judianna Barnes referred to X's trauma report that X was deeply scarred by this case and was discontent that some accusations were quashed. X was also unhappy to see online criticism targeting her and to be questioned by the defense in court. X worried that CSC would seek revenge on her as well.

Barnes slammed the double standards of CSC, for he had also been seeing another woman before the case.

The judge also stressed any woman has the right to refuse to have sex with any person, including her own husband, and noted CSC engaged in violence and didn't use protection, which called for a heavier sentence.

Barnes then started the jail term at 6.5 years for the two rape charges and handed down a 16-month term for the perverting course of justice charge, of which 12 months will be served consecutively.

The court heard that CSC and X met online, and the two got married in 2015. Their relationship went downhill because CSC was in debt and suffered from financial difficulties. The two later agreed to get a divorce by text messages, and they had not contacted each other since then.

As X went home from a date with a male friend at Mid-Autumn Festival in 2019, CSC suddenly approached X from behind and pushed her inside the flat. Despite X's desperate cries for help, CSC tore away her clothes and tied her to the window frame with charging cables. CSC then criticized X for going on a date with another man, slapped and hit her, and raped X without using protection.

CSC raped X twice more after checking X's chat records with a man identified as "K." CSC pretended to be X and chatted with K, who then said yes to having sex with X in a hotel room. CSC became furious and committed buggery with X.

CSC also ordered X to perform oral sex on him and raped X again. After CSC promptly fell asleep, X called a male neighbor who helped report to the police. Cops then came to wake CSC up and arrested him.