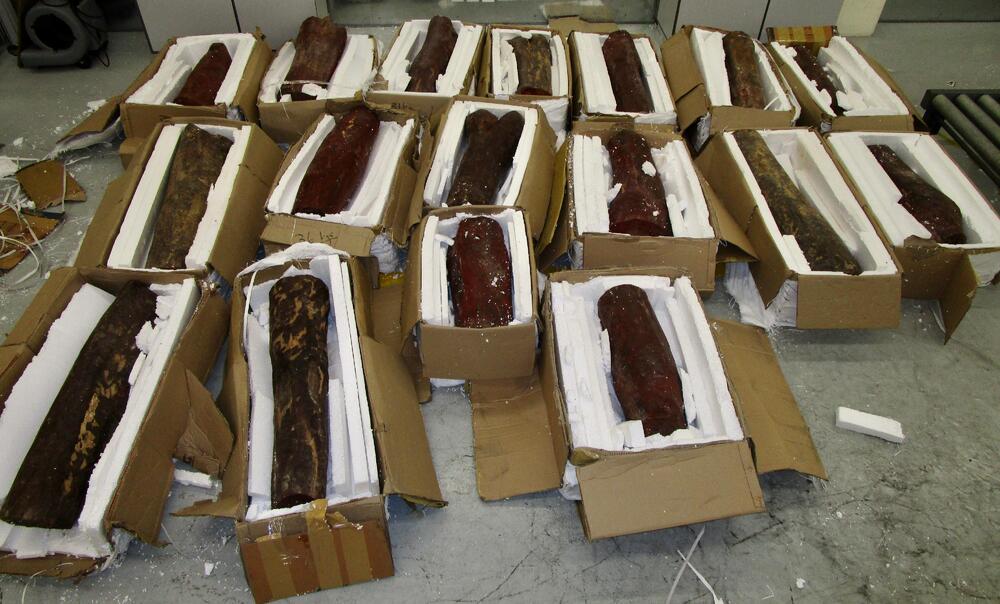 Man jailed 15 months for smuggling red sandalwood
A man was sentenced to 15 months behind bars on Wednesday for smuggling over 500 kilograms of red sandalwood from India to Hong Kong.
Customs inspected an air consignment arriving from India at Hong Kong International Airport on November 3, 2018, and found about 547 kilograms of red sandalwood. A 50-year-old man was arrested.

He was sentenced to 15 months imprisonment today (Mar 22) following an earlier conviction for using air cargo to smuggle the protected wood.

Customs welcomed the sentence and added that the custodial sentence has imposed a considerable deterrent effect and reflects the seriousness of smuggling endangered species.

Under the Protection of Endangered Species of Animals and Plants Ordinance, any person found guilty of importing or exporting an endangered species without a licence is liable to a maximum fine of HK$10 million and imprisonment for ten years.