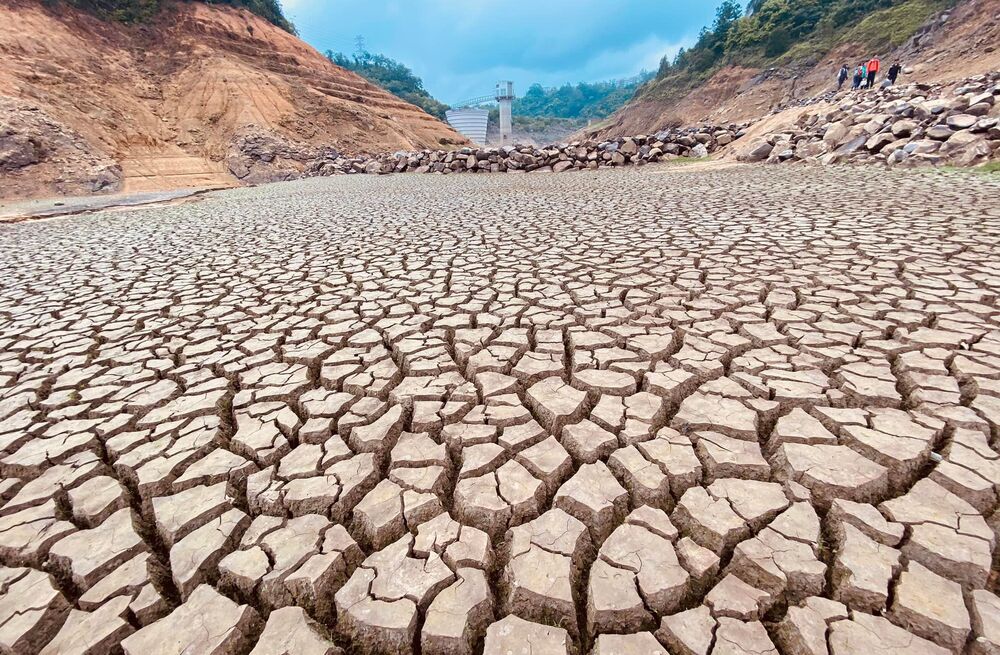 Man injured after falling from Lower Shing Mun Reservoir hillside
A man was injured after falling down a hillside on Sunday at Lower Shing Mun Reservoir, which recently became a hiker hotspot.
In the second incident at the dried-up reservoir between Tsuen Wan and Sha Tin since Saturday, a man surnamed Yeung, 71, suffered from head injuries after falling five meters down a hillside.

Yeung and his wife began their journey from Tsuen Wan. He lost his footing and fell after taking a hillside shortcut. Yeung's wife called emergency services, and paramedics sent Yang to the hospital for treatment.

On Saturday, a man surnamed Kwan succumbed to his injuries after falling about 30 meters down a hillside at the Lower Shing Mun Reservoir.

Lower Shing Mun Reservoir has drawn crowds recently due to mud cracks at its bottom. Some enthusiasts have set up climbing ropes that visitors can use to rappel down the hillside and reach the reservoir to film and take photos.

The Water Supplies Department has reminded the public that breaking into the area of the reservoir violates the Waterworks Ordinance and constitutes illegal entry.