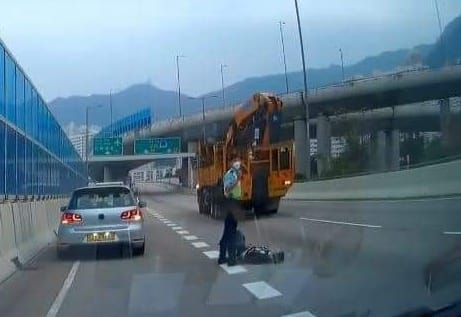 Man hit by truck when walking on the Kwun Tong Bypass died
A 41 years old man who get onto Kwun Tong Bypass and walked towards Sha Tin was hit by a truck and died.
At about 5pm on Monday, traffic police located the man's whereabouts in the vicinity of Kai Ching Estate and arrived on the scene, but the man refused to cooperate and attempted to flee.

A truck failed to brake in time and hit the man. He was heavily injured and fell into a coma, paramedics sent him to United Hospital for treatment but was later pronounced dead.

Police have detained the boom truck driver for questioning. It is unknown why the man walking on the Kwun Tong Bypass.