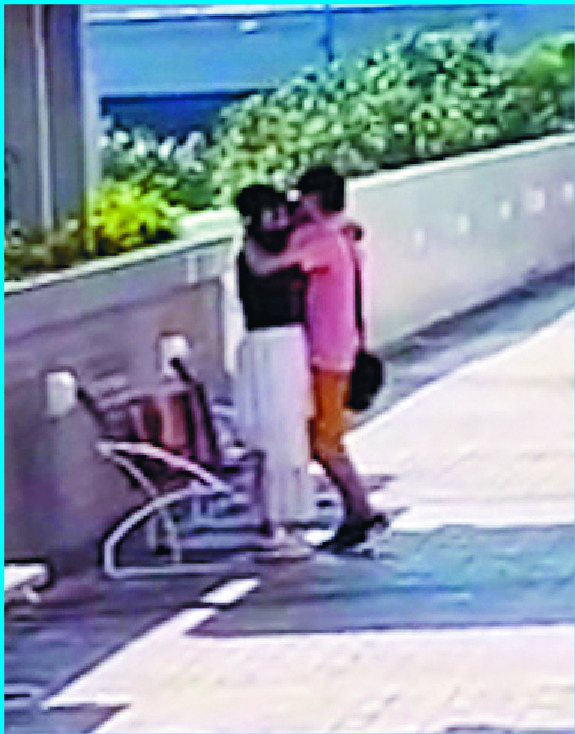 Man held after daytime sex show in Tung Chung
A 36-year-old food deliveryman was arrested for disorder in a public place after being "caught" having oral sex in a Tung Chung park last week.
A two-minute video, which went viral on the Internet, shows a couple having oral sex in broad daylight near Tung Chung Citygate.

The passerby who recorded the video shouted loudly at the pair, but they did not care. They looked into the camera, embraced each other and kissed passionately.

The police said they received a report on October 5 that someone had committed an indecent act at the podium of the Tung Chung Municipal Services Building.

After thorough investigation, a 36-year-old local man surnamed Kong was arrested at about 7pm on Monday in Yat Tung Estate, Tung Chung, on suspicion of outraging public decency.

Kong is on bail and needs to report to the police early next month. The case is still under investigation and more arrests are likely to be made.

The police reiterated that the maximum penalty for the crime of outraging public decency is seven years in prison, and reminded the public not to violate the law.

In a separate incident, a Chinese medicine practitioner, Tsang Siu-kwong, was convicted of indecent assault by a West Kowloon magistrate yesterday for touching the thighs of a 15-year-old girl four times at Lai Chi Kok MTR station and on the train last November.

Tsang, who is in his 70s, argued that he did not hold on to the handrail for fear of being infected during the pandemic and would hit other passengers when the train arrived at the station.

But magistrate Sze Cho-yiu said if Tsang was really concerned about the pandemic, "hitting strangers would pose a higher risk of being infected." Touching the thighs of the victim and the loss of balance had no relationship, Sze added.

Sze also said victim X made a reliable and clear testimony. She confessed that she did not see Tsang the first two times when he touched her, and thought it was not intentional.

However, she noticed Tsang after the second time and stepped back, but the man followed and moved toward the victim, feeling her thighs up and down with his palm twice, which Sze said was not related to his imbalance.

Sentencing is scheduled for October 25.