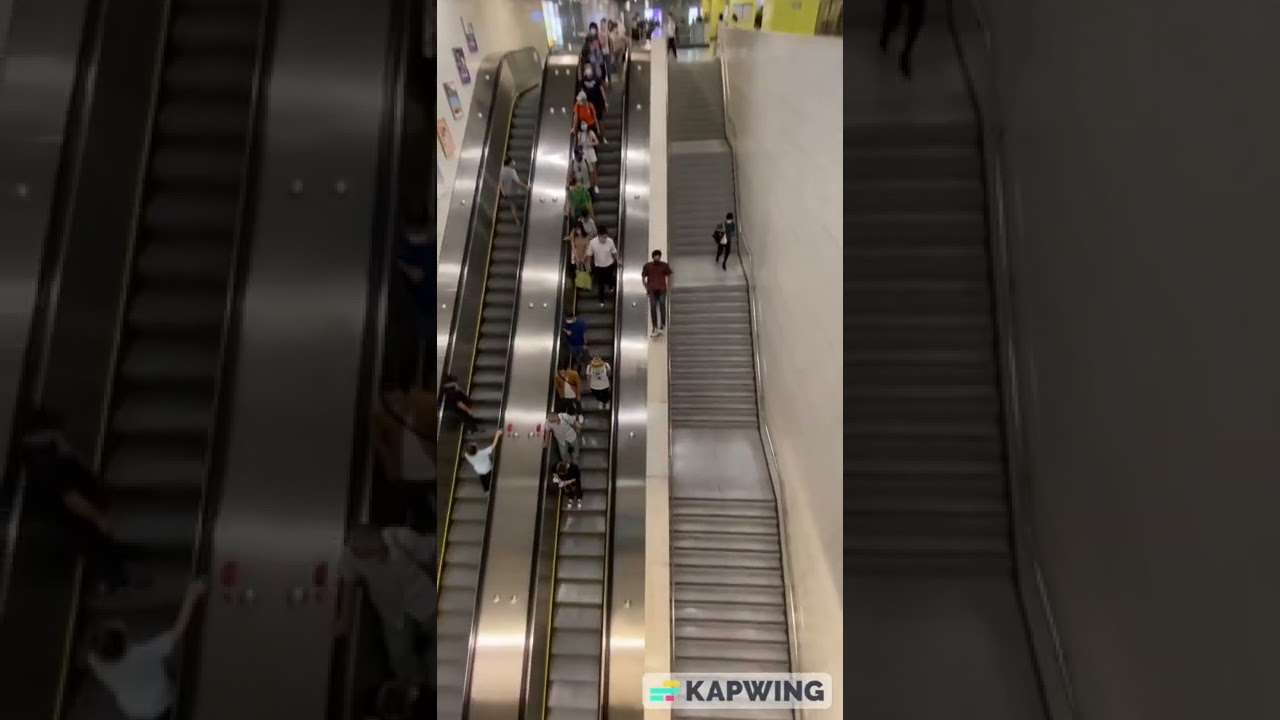 Man fined HK$3,000 after sliding next to escalator in MTR station
A 31-year-old man who slid along a narrow panel next to an escalator in MTR Nam Cheong station was sentenced to a fine of HK$3,000.
Kwan Wing-tai was convicted of breaching MTR by-law in Tuen Mun Magistrates Court on Wednesday, as he jumped onto a narrow panel next to the three-story escalator and slid down along it on August 14 last year.

His stunt was recorded in a widely-circulated video posted on Instagram.

The MTR Corporation said they called the police after seeing the video, and police targeted and arrested Kwan.

Speaking to the media, Kwan claimed he started parkour in 2006.

The MTR called on the public not to conduct any behaviors which may endanger personal safety, especially when taking public transport.