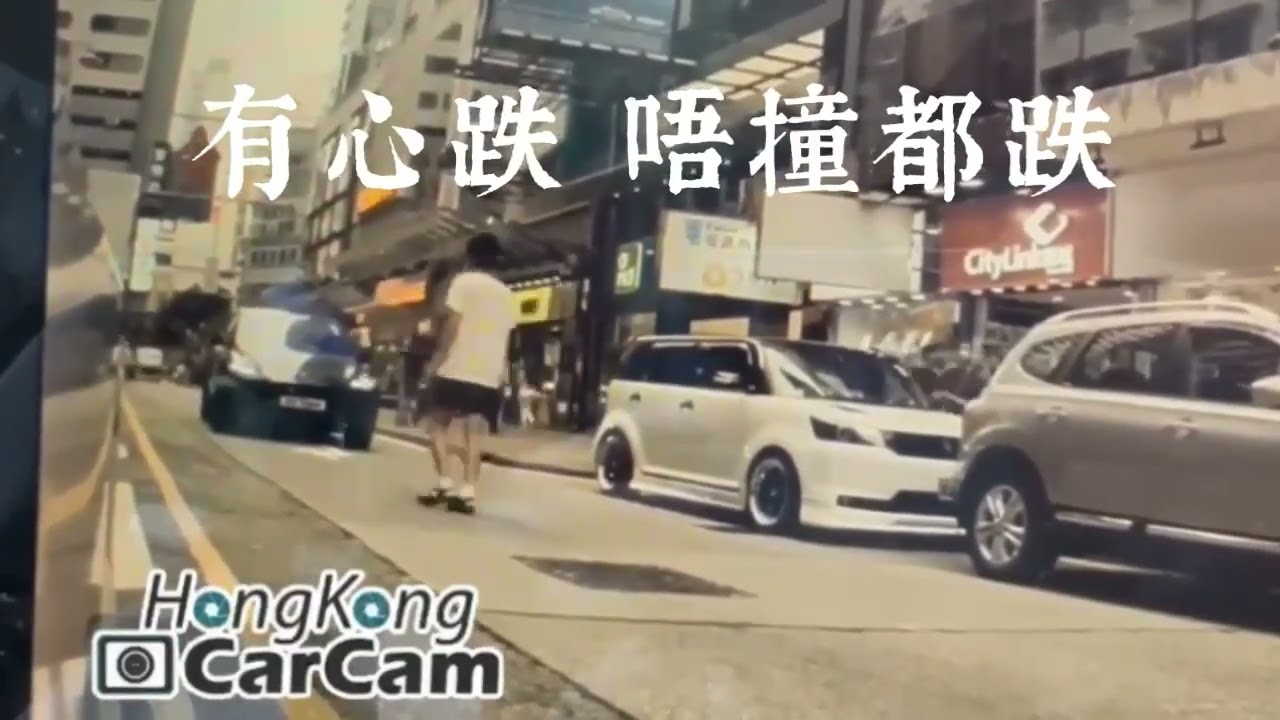 Man fakes being hit by car in Mong Kok
A man who attempted to fake being hit by a car was captured spinning three turns and falling to the ground in front of a private car in Mong Kok.
A car cam footage circulated online showed a man falling to the ground in front of a private car driving along Sai Yeung Choi Street South in Mong Kok, suspected of attempting to extort the car owner.

The one-minute video showed the man in a white T-shirt standing beside the street waiting for the private car to get closer.

Even when the driver noticed him and stopped, he still walked back and forth in front of the car, pretending to cross the road and suddenly turn around.

The driver was not deceived by his actions but only flashed the lights to ask him to leave. The man then suddenly spun several turns and fell to the ground, with his hands on his chest pretending to be suffering from great pain.

Henry, the driver, left a message under the video saying that there were some others helping to drive the man away and that he "felt the love of Hongkongers".

He said in an interview that he called the police, but the officers asked him to leave on his own.

Netizens thought the man's "performance" was too over. Some others said the police should step up enforcement against those fake accident scams: "The officers were so free when fining illegal parking, why don't they go and arrest these people?"