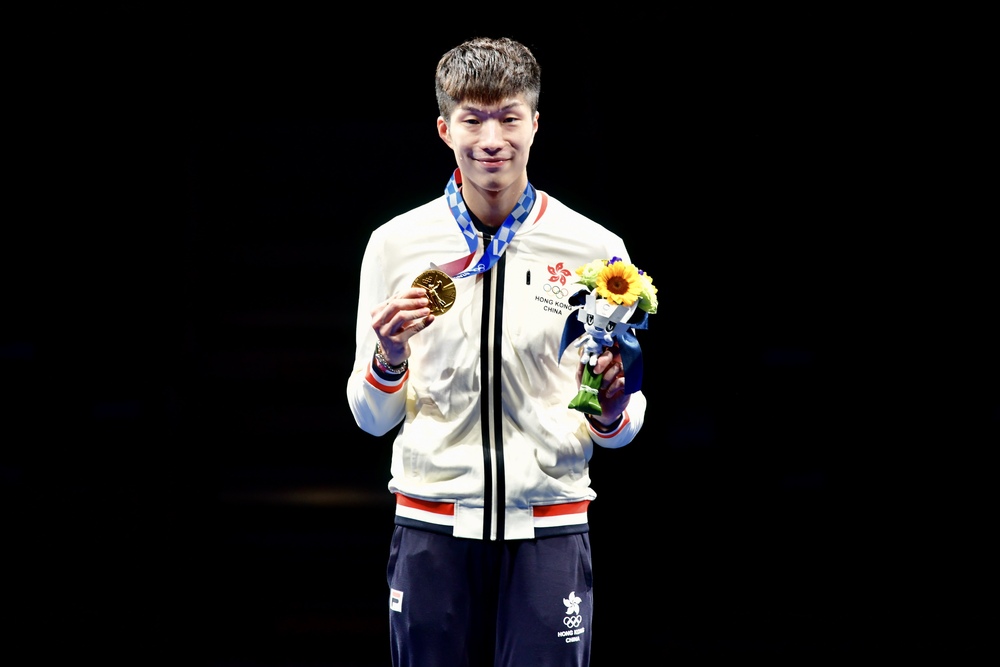 Man faces prosecution for adding protest song to fencer Edgar Cheung's Olympic medal video
A 27-year-old man has been charged with insulting the Chinese national anthem after uploading a video of local fencer Edgar Cheung Ka-long being awarded the Olympic gold medal, in which the anthem was replaced with protesters' song "Glory to Hong Kong."
Jobless Cheng Wing-chun also faces an alternate charge of desecrating the regional flag. The two charges accused Cheng of insulting the anthem and desecrating the SAR's flag publicly and intentionally in Hong Kong on July 26 last year.

In Eastern Magistrates' Courts on Friday, the judge adjourned the case to September 2, awaiting the defendant to hire a lawyer. Cheng has been released on bail of HK$1,000.

In a separate case, a 41-year-old man charged with insulting the national anthem appeared in Kwun Tong Magistrates' Courts today.

The charge accused Paula Leung Yan-ning, an online media reporter, of committing the offense by flying a British Hong Kong flag in APM shopping mall in Kwun Tong on July 26 last year, as thousands of citizens witnessed Cheung bag the gold medal via live streaming.

Leung did not enter a plea today, and the case has been adjourned to September 9, awaiting the defense to retrieve relevant documents and provide legal advice to Leung.

Leung's bail application was approved by magistrate Lau Suk-han for HK$5,000. Other bail conditions include Leung must hand over his travel documents and must not leave Hong Kong.