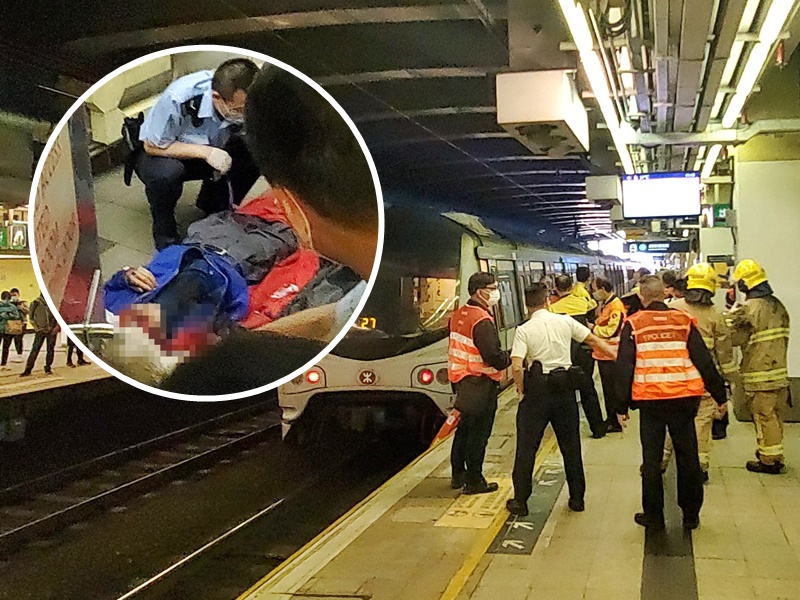 Man dies after jumping onto rail track at Tai Wo station
A 66-year-old man died after jumping on the rail track at Tai Wo station around 10am on Saturday when the train was approaching the platform.
MTR said a Sheung Shui-bound East Rail Line train was approaching the platform at Tai Wo station around 10.30am on Saturday when the man jumped onto the rail track. The train captain immediately applied the brakes while the controller at the platform pressed the emergency button to stop other trains from entering.

Staffers were sent to the scene to handle the incident, and the control center called police and firefighters for help.

The man was certified dead as medics arrived at the scene and retrieved his body. Police said the man was aged 66 and surnamed Lee. Officers didn't find any suicide note at the scene, and the cause of death has yet to be confirmed.

The train services between Sheung Shui and Tai Po Market stations were suspended. Passengers had to wait eight minutes for a train traveling between Tai Po Market and Hung Hom stations and 15 minutes for one traveling between Sheung Shui and Fanling station.

The incident was taken care of by about 11.45am, and the East Rail Line train services gradually resumed.