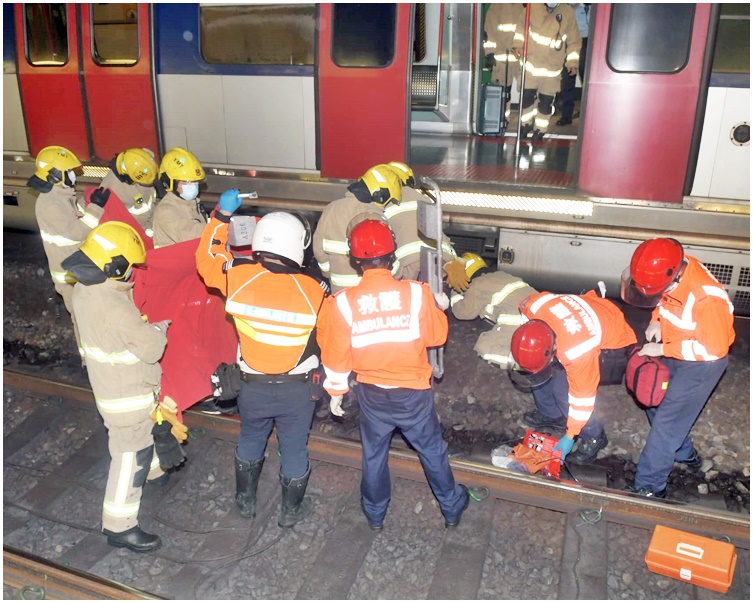 Man dies after falling onto tracks at Mong Kok East Station
A 59-year-old man died after he fell onto the rail tracks at Mong Kok East Station this morning.
The man surnamed Cheung fell onto the tracks as a train heading to Hung Hom at that time was entering the station. It was understood that the man was once stuck underneath the train as it passed through.

Other passengers witnessing the incident immediately reported to staffers at that station and police. Officers and firemen soon arrived and searched for the man along the tracks. They found the man under the train. Yet he was certified dead later.

Firemen then moved his body back onto the platform. Officers didn't find any suicide note and are still investigating the cause of the incident. They have also contacted his family for more information.

Due to the incident, the East Rail Line train services between Hung Hom Station and Kowloon Tong Station were once suspended. MTR then announced train services would gradually resume at 12.21pm, saying the incident had been properly taken care of.