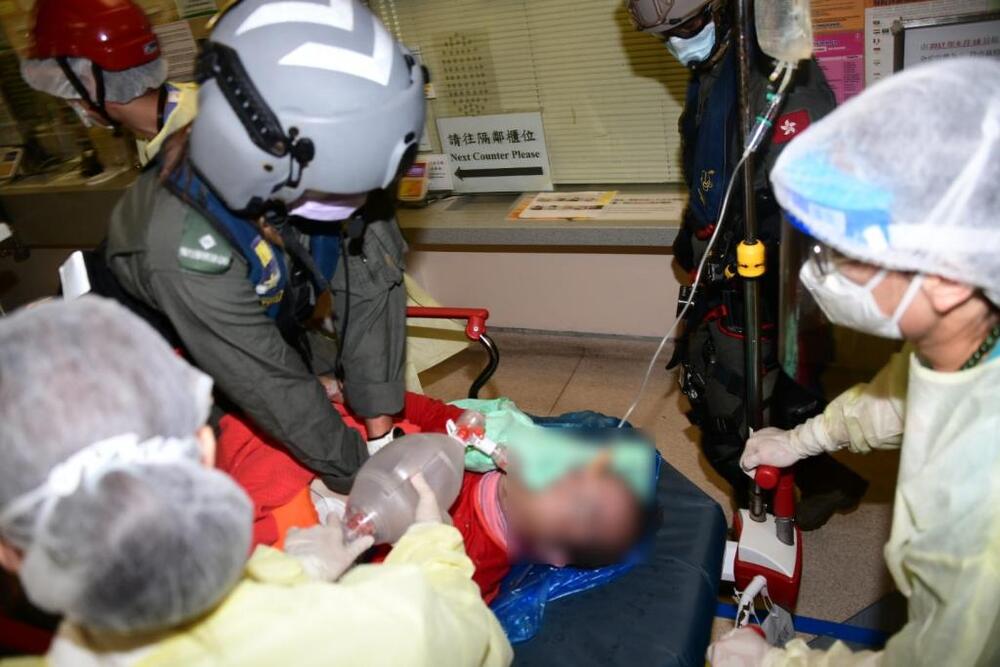 Man dies after falling off cliff in Sai Kung
A man fell off a cliff when hiking in Sai Kung and died after being taken to the hospital.
At about 3 pm on Sunday, the 62-year-old man surnamed Lau went shoreline trekking with five men and three women at Wang Chau Kok Arch in Sai Kung.

He was later found floating in the sea 10 meters away by his friends, suspected of falling from the cliff.

Rescuers found Lau on the shore soon after, he was already unconscious and transported to Pamela Youde Nethersole Eastern Hospital by a helicopter.

He was given first aid on the helicopter but was certified dead in the hospital later.