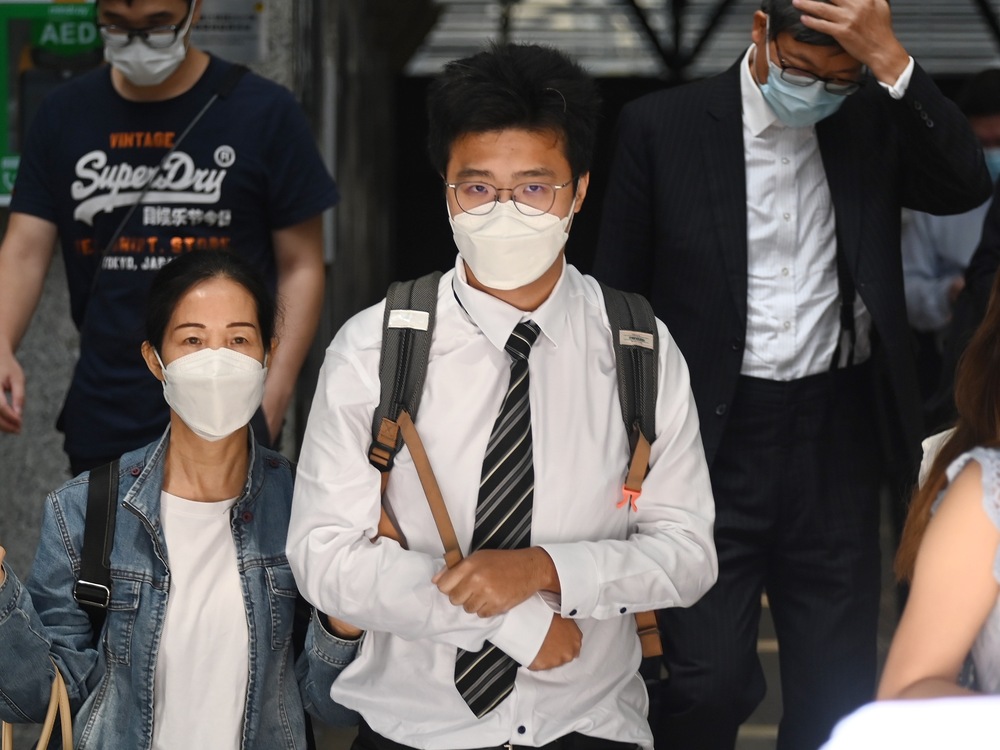 Man convicted of inciting others to blow up PLA's barracks with homemade bombs
A 27-year-old man was on Thursday convicted of inciting others to make explosive substances for saying on a forum that he might blow up the barracks of the People's Liberation Army in 2017.
Chan Chun-ming, who was a student at the time, had earlier pleaded not guilty to the charge. He will be remanded in custody until his sentence is handed down on October 14.

The trial started at the District Court Wednesday last week before deputy district judge Cheang Kei-hong.

Previously, the court heard that Chan published a post on the forum HKGolden with the title saying he might make nitroglycerin bombs to blow up the PLA's barracks in Central on November 17, 2017. Chan also spelled out all the ingredients for the bomb-making procedure and provided a detailed step-by-step guide in his post. The post was removed three days later as ordered by the police.

Delivering his verdict today, Cheang rejected all statements and testimonies by Chan after he made multiple changes throughout the course of the trial. Cheang also ruled there were contradictions because Chan was lying, not because his mind was troubled and confusing.

Chan first claimed that blowing up PLA's barracks was a scene from a video game, the name of which he had forgotten. Yet, he later contradicted his own statement and said he was developing a game, and the post served as an advertisement.

Cheang then referred to the details and equipment mentioned in the bomb-making post and stressed Chan intended to incite others to make bombs to blow up the PLA's barracks.

Although Cheang agreed with Chan's egocentric characteristics in a psychiatrist's report that said Chan was diagnosed with narcissistic personality disorder, these characteristics were only limited to fields Chan claimed he was an expert in, like Chinese history, traditional Chinese medicine, and literature, and that it didn't affect Chan's criminal intent.

The defense told the court that Chan spent more than a year consulting a psychiatrist and wanted the court to fully evaluate Chan's situation again before passing sentence.

Cheang then said Chan could continue his consultation with the psychiatrist in jail, but he couldn't see how another in-depth evaluation would help in sentencing Chan.

Still, Cheang accepted the defense's suggestion in the end and will wait for a psychiatrist's report and another report from an explosive expert.