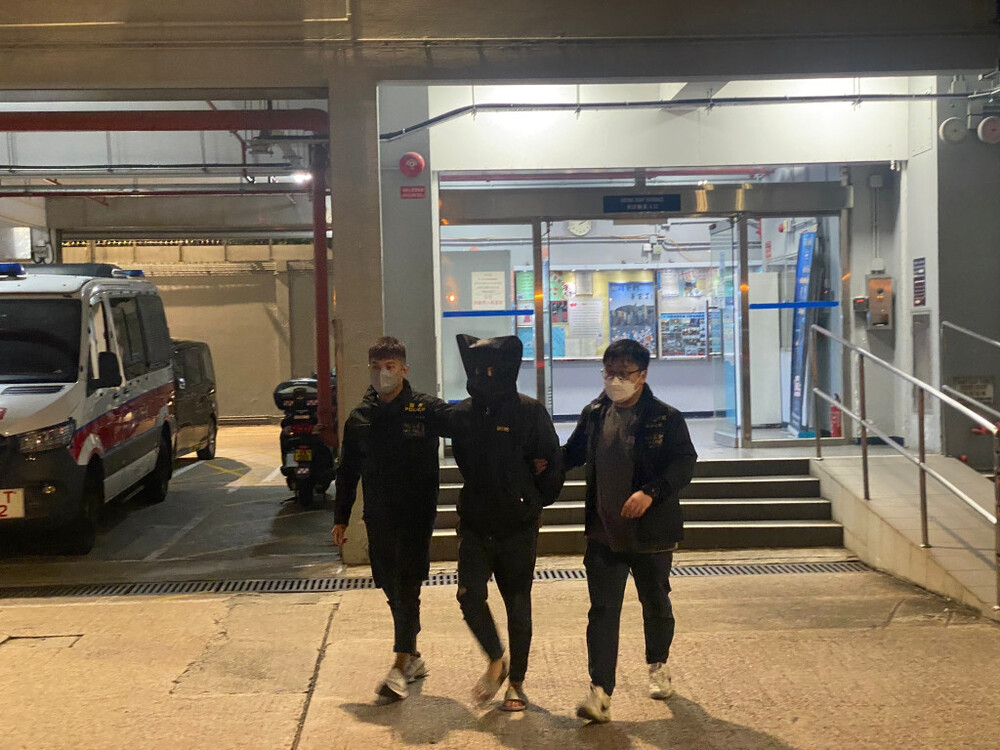 Man behind colorful fireworks show on Tsim Sha Tsui road arrested
A 32-year-old man was arrested after he set off fireworks in the middle of a road in Tsim Sha Tsui Tuesday, and further investigations revealed that he was wanted by police for other charges including driving without a valid license.
According to clips circulated online, several men dressed in black were spotted setting off the fireworks at the intersection between Cameron Road and Carnarvon Road in Tsim Sha Tsui around 4am and then ran away.

The colorful fireworks show went on for a whole minute non-stop and forced vehicles there to stay still over concerns of being hit by the fireworks.

Officers later received reports from citizens and arrived at the scene, where they seized two packs of used fireworks, each pack comprised of 100 round firing tubes.

The case was then handled by Yau Tsim district anti-triad unit and officers arrested a 32-year-old man surnamed Fung in Fanling around 6pm on Thursday for illegal discharge of fireworks and firecrackers.

After follow-up investigations, officers also found that Fung was wanted by police as he didn't settle the fines after he was earlier arrested for driving without a valid license, driving an unregistered vehicle, and driving a vehicle without third-party insurance.

Police said setting off fireworks in urban areas is extremely dangerous as it could lead to a fire or even explosions and endanger other people's lives.

Police also warned that illegal discharge of fireworks or firecrackers is s crime and offenders upon conviction could face the maximum penalty of HK$25,000 in fine and six months' imprisonment.