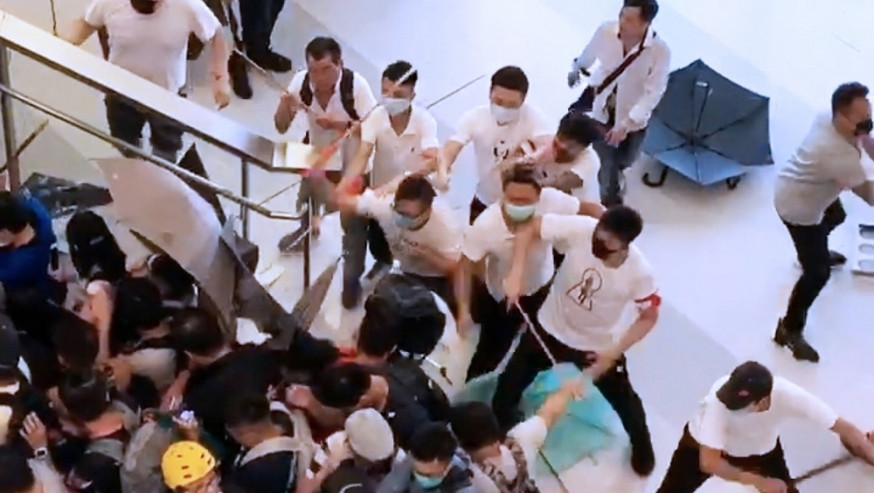 Man arrested three years after Yuen Long mob attack, to appear in court
A 42-year-old man was on Tuesday arrested and charged with taking part in a riot over the Yuen Long July 21 mob attack three years ago, and will appear in court on Wednesday morning.
Police arrested the man surnamed Ho, who was earlier denied bail, in Tuen Mun this morning (Tue) after seeking legal advice and remanded him in custody.

He faces a count of taking part in a riot and will appear in Fanling Magistrates' Courts tomorrow (Wed) morning.

It was understood that Ho was not one of the white-clad attackers at the MTR station and was wearing a black T-shirt that night.

It was also understood that Ho was among the six men police arrested a day after the attack.

He was arrested again on August 26, 2020, the same day 13 people were arrested over the attack including injured former lawmaker Lam Cheuk-ting from the Democratic Party.

Then-senior superintendent Chan Tin-chu of the New Territories North regional headquarters briefed media and said the 13 arrestees belonged to another "group of people" other than the white-clad attackers.

Replying to media inquiries, police said a total of 66 people were arrested in connection to the July 21 incident. Seventeen were charged with taking part in a riot and 10 among them faced an extra count of conspiracy to wound with intent.

So far, five people have been convicted of rioting and wounding with intent and two have pleaded guilty to the riot charge. They are now serving jail terms ranging between three-and-a-half and seven years.