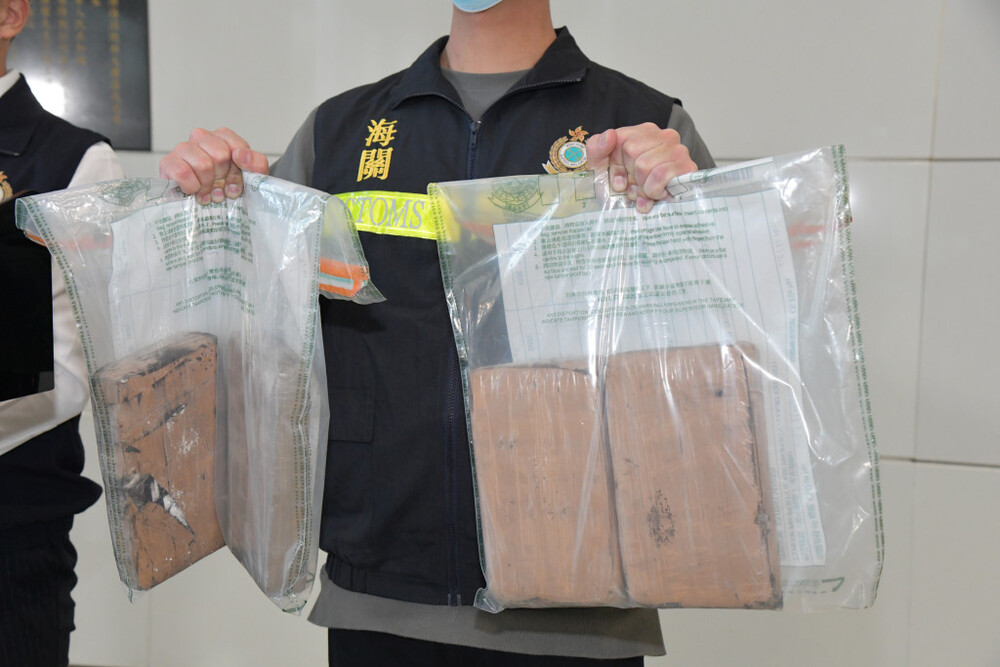 Man arrested over trafficking HK$6m in cocaine
Customs arrested a man in Yau Tong on Wednesday and seized seven kilograms of suspected cocaine with a market value of HK$6 million.
The arrestee, 39, was a goods truck driver and was intercepted by officers during an anti-narcotics operation. Officers found him suspicious and searched his truck, finding multiple packs of cocaine powder weighing seven kilograms.

According to Inspector Heung Ping-lung of the Customs and Excise Department, the truck was used as a mobile warehouse of drugs, and the arrestee was confirmed not the vehicle's owner.

"It is believed that the batch of drugs was intended to be sold at Christmas," said Heung.