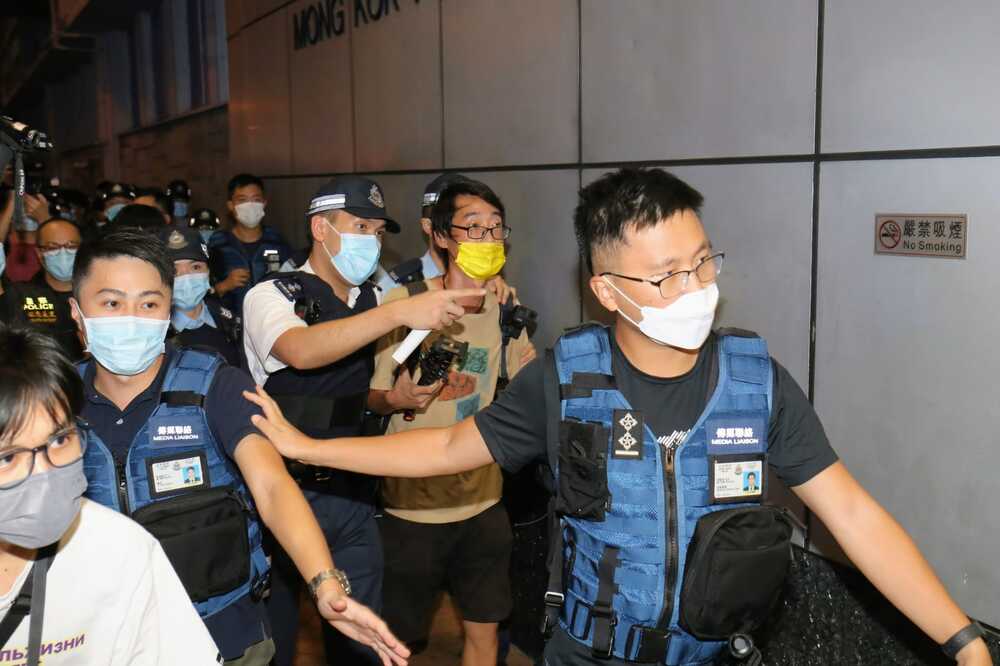 Man arrested outside Prince Edward MTR station
A online reporter has been arrested after yelling outside Prince Edward MTR station two years after the "831" incident.
The reporter, who was with online media Egg Egg Club, was standing outside the exit at the time when he was told by police constables to step back into the press area. He asked the constables whether standing outside the exit violated the national security law, claiming he was just "waiting for the traffic light to turn green."

The police constables again ordered him to return to the press area, at which point the reporter hurled verbal insults at them. He was later arrested for disorderly conduct in a public place.

Some citizens who intended to leave flowers outside the MTR station to mark the second anniversary of the "831" arrests were also questioned by police.

A woman, who was seen clutching a bouquet of white flowers, said the flowers were for commemorating the "831 incident".

But she was soon stopped and searched by constables in protective vests, and was told to stay away from the MTR station and Mong Kok police station.

One man and one woman trying to put down flowers were fined.

Dozens of constables cordoned off exit B1 of the MTR station.

They reminded reporters to do reporting at a specific area and that citizens should not breach the social gathering ban.

On August 31, 2019, police officers used force when arresting protesters on Prince Edward MTR platform and inside a train carriage.

Rumors circulated online that some passengers went missing that night, which authorities repeatedly dismissed and called fake news.