Investigation suggests someone was dissatisfied with the decisions on the cases and harassed the judges with nuisance calls and faxes.
Hong Kong police have arrested a 57-year-old man on suspicion of harassing three District Court judges in relation to their decisions on cases stemming from the 2019 anti-government protests.

Crime-squad officers began investigation after a report was made to police, saying that from October 2020 to July 2021, the offices of several District Court judges received many nuisance calls and faxes.

According to police, the judges involved had handled the cases of riot, unlawful assembly and other offences stemming from the protests.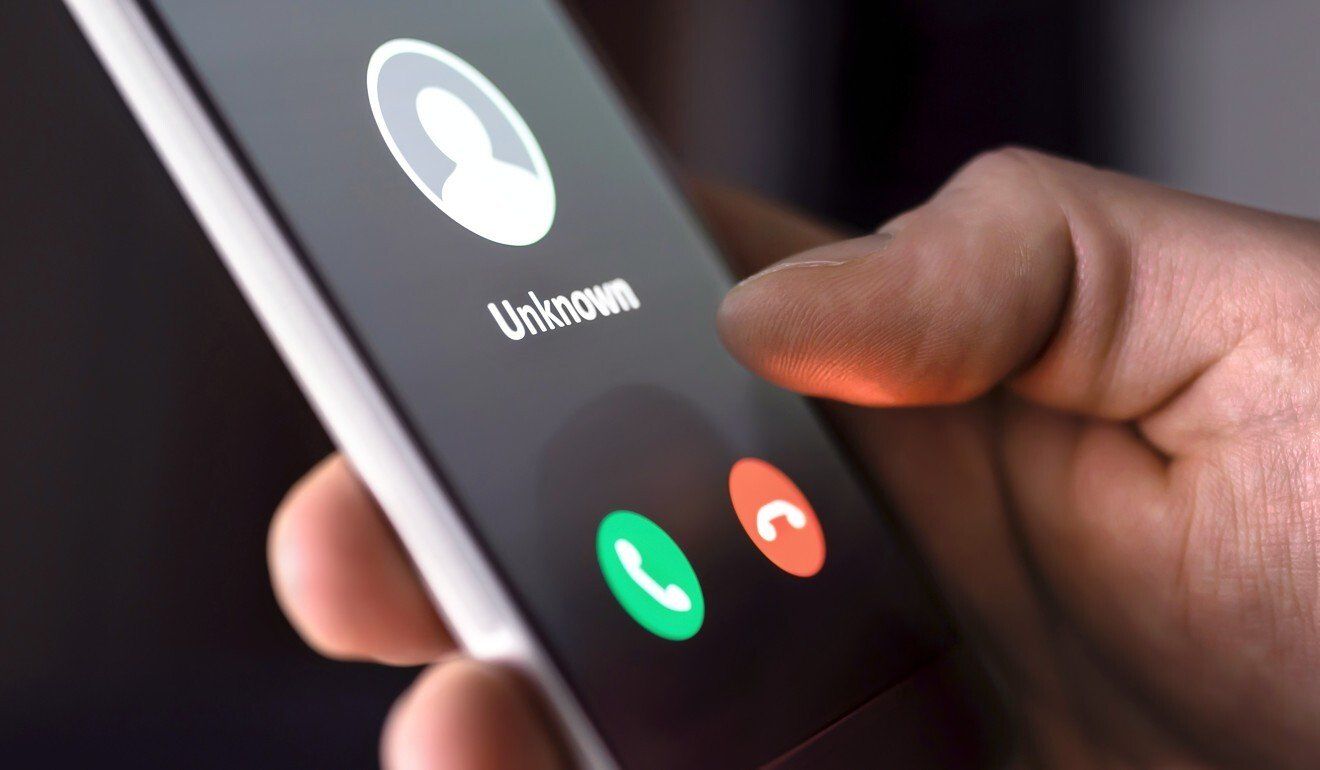 Investigation shows the nuisance calls and faxes were made from October 2020 to July 2021.

The investigation suggested that someone was dissatisfied with the rulings on the related cases and harassed the judges with nuisance phone calls and faxes, said acting superintendent Terrence Tse Tsz-kwan of Hong Kong Island regional crime unit.

He said three judges were involved but did not reveal their names. Police later identified one suspect and Tse said more arrests were possible.

He added that hundreds of calls in several days were made to the hotlines of some government and private institutions to request for documents such as application forms to be faxed over to the landline of the judges, whose phones would ring on every fax.

"That caused disturbance and nuisance to the judges," Tse said.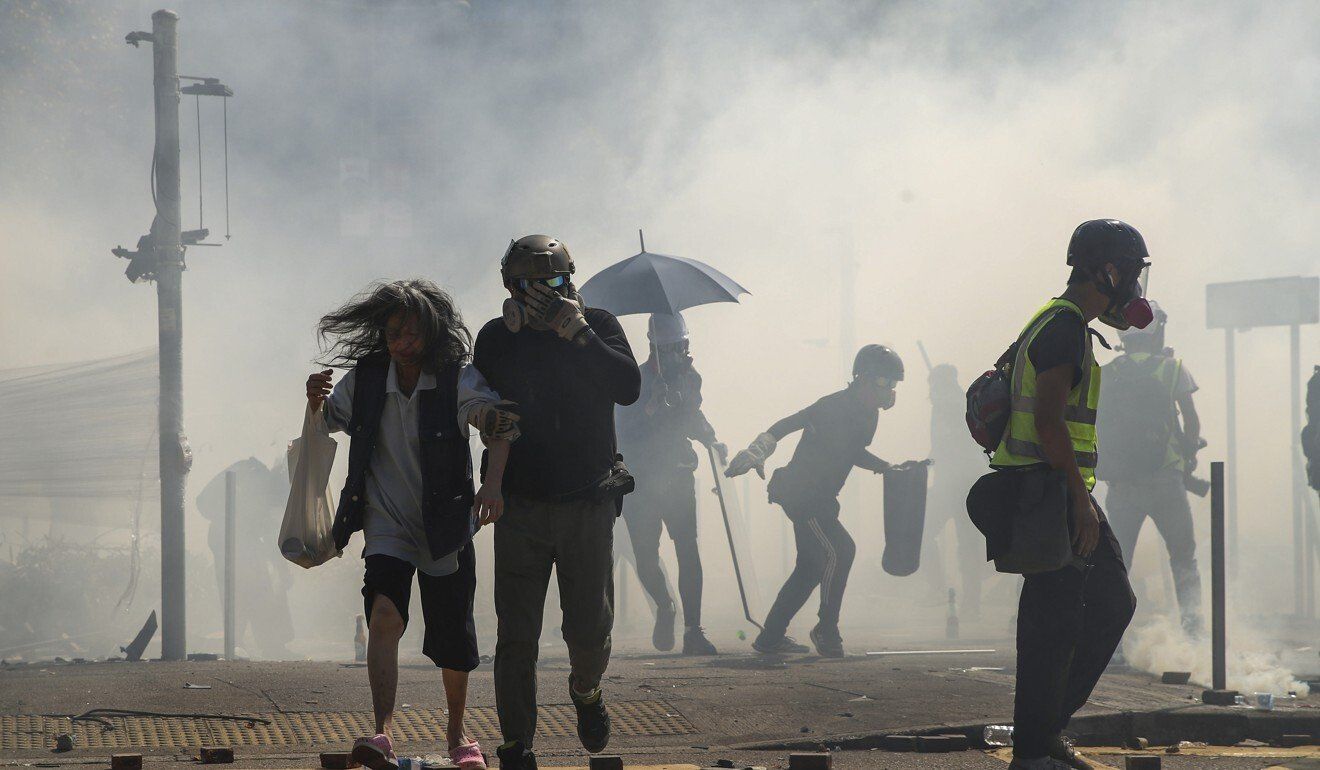 Clashes break out between riot police and protesters near Polytechnic University in Hung Hom in November 2019.

On Monday, officers arrested the 57-year-old suspect outside an industrial flat on Shing Yip Street in Kwun Tong.

Police also seized a mobile phone and several SIM cards from him, along with some information in connection with the judges involved.

The man was arrested on suspicion of contempt of court and telephone nuisance.

As of Tuesday afternoon, the suspect was still being held for questioning and had not been charged.

Tse reminded the public that the court injunction – forbidding doxxing, threatening, intimidating and harassing judicial personnel and their family members – issued last October was still in place. He added that any person who violated the order would be liable to contempt of court.

Monday's arrest was made about two months after District Court judge Stanley Chan Kwong-chi in July concluded a day of proceedings in a trial he was presiding over with a speech decrying the extent to which he and his colleagues were harassed. He capped it off with a stern warning to anyone who interfered with the operations of the judiciary.

Speaking from the bench, where he had been hearing a case stemming from the 2019 protests, he said he had been receiving many nuisance phone calls and faxes of late, and that other judges had found themselves with the same problem.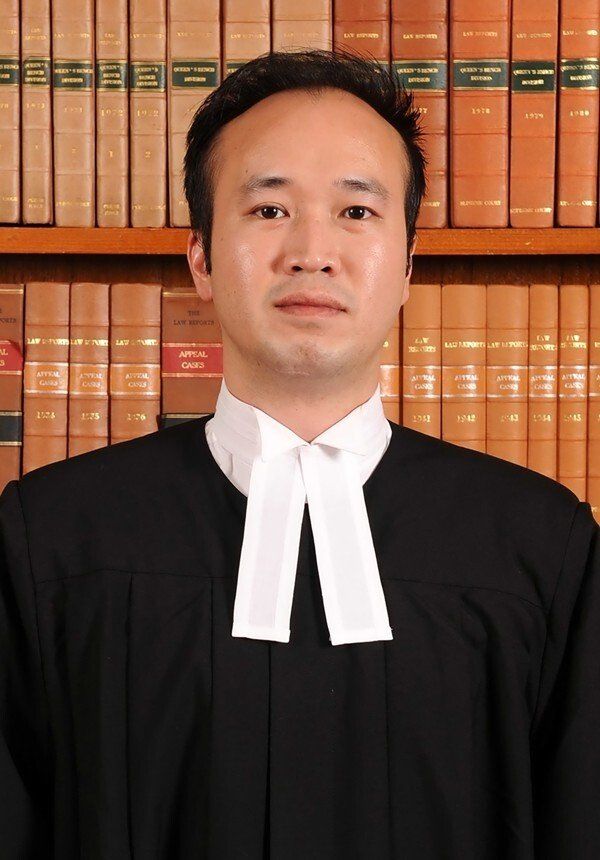 Chief Magistrate Victor So received a bomb threat last year.

Warning that the harassment could amount to a string of offences, including contempt of court, Chan urged law enforcement agencies to step up their game and bring the perpetrators to justice.

In December last year, Chief Magistrate Victor So Wai-tak received a bomb threat after remanding media tycoon Jimmy Lai Chee-ying
in custody over a fraud case.

In May this year, judge Amanda Woodcock of the District Court received three phone calls containing intimidating and insulting messages directed at her and her family after she sentenced Lai and nine other activists to up to 18 months in jail for an unlawful rally in 2019.