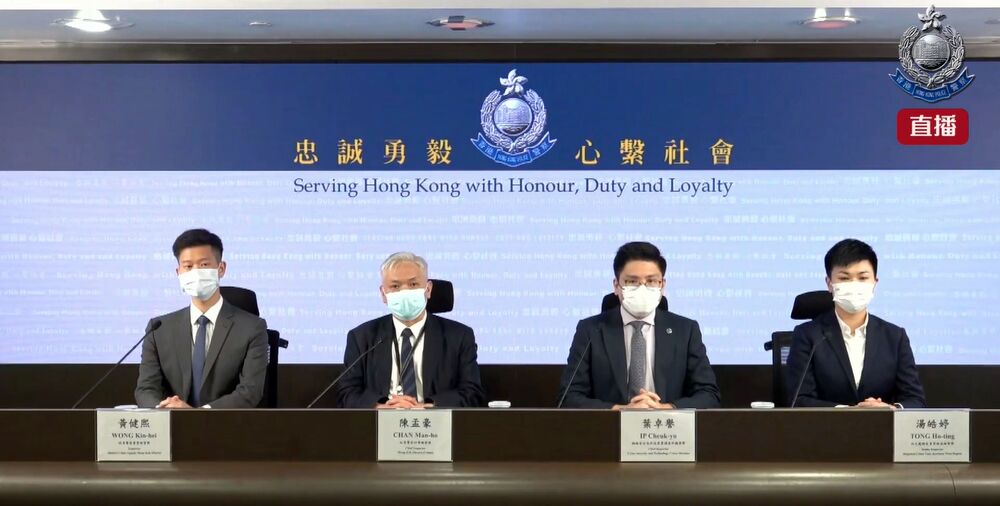 Man arrested for tempting three 12-year-old girls to become prostitutes
A 25-year-old man was arrested on Tuesday for trying to manipulate three 12-year-old girls he met online into prostitution for quick cash.
The gas station worker, arrested in Mong Kok on Tuesday, has been charged with three counts of control over persons for purpose of prostitution. He will appear in West Kowloon Magistrates' Courts on Thursday morning.

In a press conference on Wednesday, police said they received reports from three secondary one students last Saturday. The girls told officers that the man reached out to them on Instagram and they talked about online games at first.

After gaining the girls' trust, the man then told them he could provide a chance for them to make some quick cash by providing sex services.

The girls were frightened and told their families, who later accompanied them to file reports to the police.

The case is handled by Mong Kok district crime squad. Officers are still investigating if there are other victims, and whether the man is from any syndicate.

West Kowloon regional crime squad's senior inspector Tong Ho-ting said more than a fourth of the sex crimes reported in the first two months of this year -- including sexual intercourse with underage girls and rape -- were related to making friends online.

Similarly, over 15 percent of last year's sex crimes involved online friend making, where the suspects and the victims met on either social media, online dating apps, or through online games.

Chief inspector of Cyber security and technology crime bureau Lester Ip Cheuk-yu said they have been cooperating with game developers lately to exchange information on crimes in the digital world.

Ip added police are also mulling with developers to insert reminders in in-game chatrooms so that teenagers will not fall victim to cyber crimes.

He called on citizens to pay extra attention as police have received over 20 reports on scams related to in-game trading this month, where victims have lost up to HK$100,000.