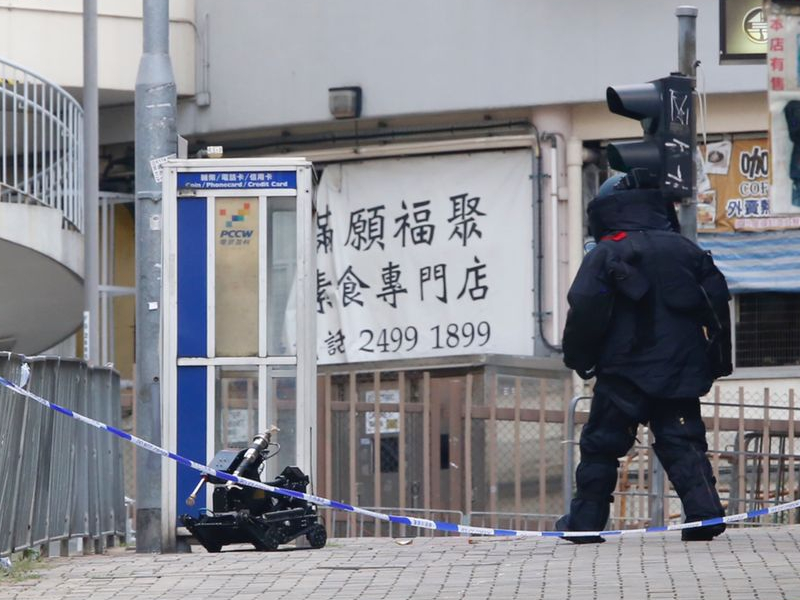 Man arrested for Kwai Chung bomb hoax
A 63-year-old man has been arrested after police detonated a suspected bomb found in a phone booth in Kwai Chung on Tuesday.
The man was arrested yesterday evening for bomb hoax on Ta Chuen Ping Street in Kwai Chung. Officers seized a mobile phone in his possession which they believed to be related to the case.

He was detained for further investigations.

A resident reported to the police on Tuesday afternoon about spotting two palm-size rectangular packages in the phone booth.

Police and firemen soon arrived at the scene, and the bomb squad detonated the package by a wheelbarrow robot.

About 100 were evacuated during the operation on Tuesday. No one was injured.

The police believed that the suspicious items were disassembled portable chargers.