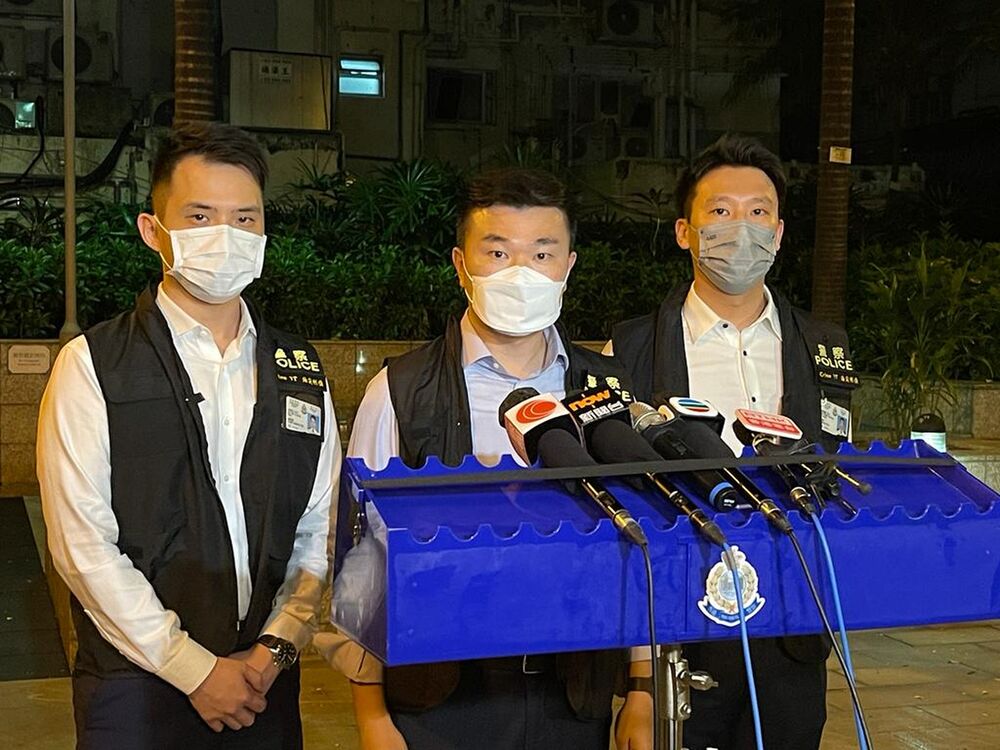 Man arrested for illegal corpse disposal as Yau Ma Tei drug den unearthed
Police arrested a 44-year-old man for illegal corpse disposal and 14 addicts at a drug den in Yau Ma Tei on Wednesday, a day after a man moved to a park by four others and left unchecked was found dead.
Pedestrians saw four men transported and left behind a man in a park between Shanghai Street and Dundas Street around 6pm Tuesday before reporting to the police. That man, unconscious when located by cops and paramedics, was rushed to Kwong Wah Hospital but was pronounced dead at 6.41pm.

The case was handled by Yau Tsim district crime squad and, following last night's investigations, officers targeted and intercepted a 44-year-old jobless man surnamed Cheung, who was leaving a building at 430 Shanghai Street.

Officers believed Cheung was one of the four men who helped disposing the body and arrested him for illegal corpse disposal.

Cops also raided a unit at that building and arrested 12 men and two women, aged 39 to 64, for consuming or injecting drugs. Another drug addict – a 41-year-old man surnamed Chan – fell unconscious and was sent to a hospital.

Officers believed the unit was a drug den after seizing a large quantity of syringe, about 2g of suspected heroin, and other drug equipment.

Police added that the man found dead in the park was surnamed Tam, aged 48. He was jobless and had no wound on his body apart from two pinholes left by a syringe on his neck and right calf.

Medics estimated Tam passed away between 3pm and 6pm Tuesday, and his actual cause of death has yet to be confirmed, awaiting an autopsy.

All arrestees are now in police custody. Officers are still searching for the other three men, aged about 20 to 30, who helped with the illegal body disposal.