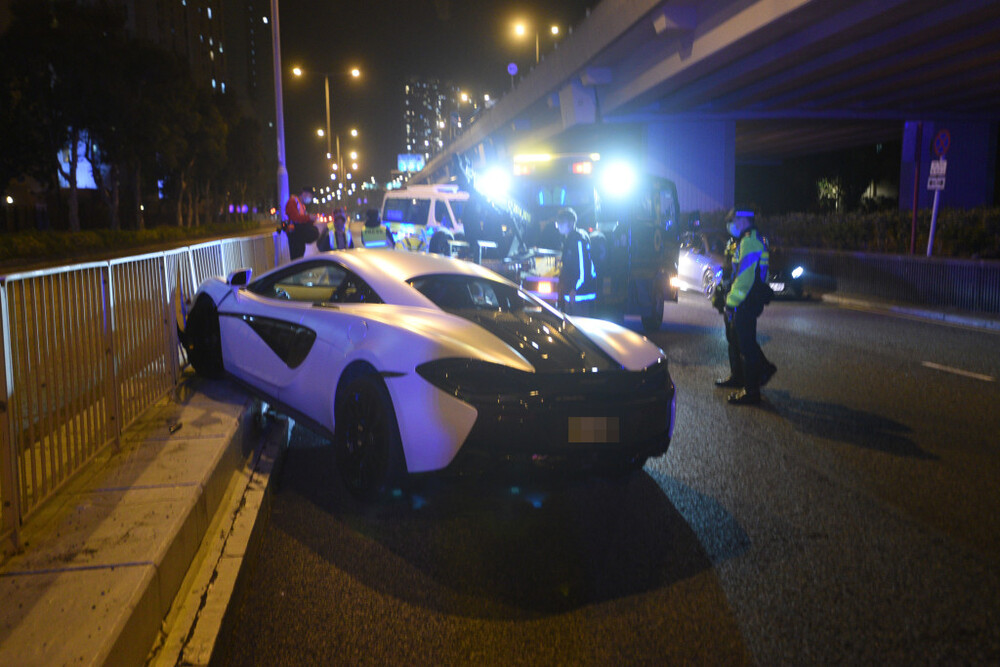 Man arrested for drunk driving after crashing Mclaren sports car
A man was arrested after driving under the influence near Sha Tin on Tuesday night.
The man who was driving a Mclaren 570S Coupe is suspected of having lost control of his vehicle as he drove near the Yuen Chau Kok Public Library.

The sports car drove into a strip median, damaging the front of the car, with the driver unconscious inside the vehicle.

The driver, surnamed Leung, was not injured but had a heavy stench of alcohol and was revealed to have exceeded the permitted blood alcohol level after doing an alcohol breath test.

The man was arrested under the suspicion of drunk driving, and while in custody, two men proclaiming to be his lawyers arrived at the station to assess the situation.