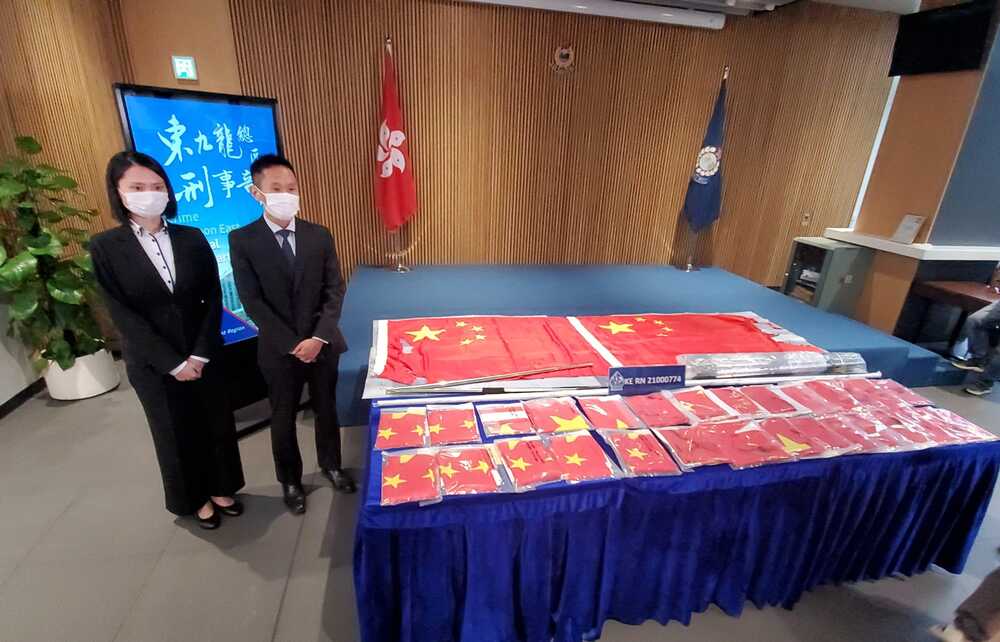 Man arrested for burning China's flags on National Day
A 49-year-old man was arrested on Friday for desecrating national flag and arson, after a number of China's flags were spotted burnt and left on the streets in Lok Fu on National Day.
Police received reports from citizens around 6am on October 1, saying they found 20 flags of China hoisted by the fence on Fu Mei Street near Wang Fu House were burnt and thrown onto the street. A banner displayed nearby in celebration of the National Day was burnt as well.

Officers also received another report saying that 11 China's flags hoisted by the fence on Yuk Wah Street in Tsz Wan Shan were cut off and thrown onto the street.

The China's flags involved in the case all belonged to the same community organization, according to the police, adding that a total of 28 national flags were damaged.

Officers arrived at the scene and seized the evidence on that day. The case has been listed as flag desecration and handled by East Kowloon Regional Crime Unit.

They checked the security footage and found the two cases happened in the early morning on National Day. They also targeted two men who committed the crime together.

Officers mounted an operation on Friday morning and arrested a 49-year-old man surnamed Lo at a flat on Chuk Yuen Road, for desecrating national flag and arson. The man who told police he is jobless has been brought back to a police station.

Police are now searching for another suspect as well, a man that aged around 30, who is still at large. Investigation on their motive and relationship is underway, officers pointed out.