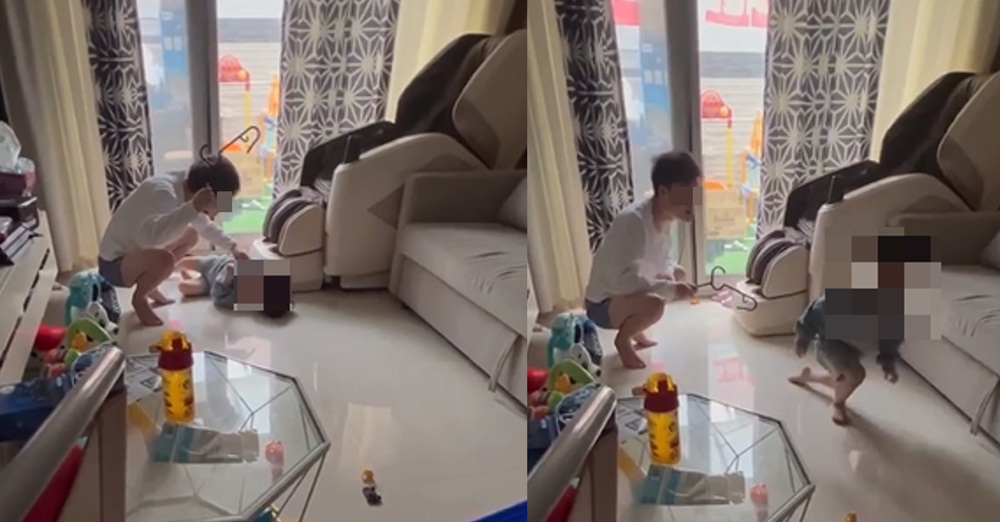 Man arrested after violently beating son with hanger
A 31-year-old father was arrested for ill-treatment of a child in Yuen Long on Tuesday night after a video of him beating his four-year-old son non-stop with a hanger went viral on the internet.
The video lasted for almost two minutes and showed the father yelling at the kid: "Stand here!" with a hanger in his hand. The frightened boy was lying on the floor and crying, but the emotional father kept beating the boy's hands and back with the hanger while pulling his hair.

It ended with the boy getting up and running to the other side of the living area with the father pointing the hanger at the boy and approaching him again.

The video not only drew fire from the public but also caught the attention of the police, arresting the father for ill-treatment of the child after investigation.

A netizen who claimed to be a friend of the boy's mother said to have persuaded the mother to "treasure her own life" and report to the police her husband's domestic violence.

The netizen also encouraged the mother to fight for the custody of her two kids, worrying that the horrible experience would leave behind a traumatic memory for the boy.

According to police, the father is now remanded in custody, and the four-year-old boy has been sent to Tuen Mun Hospital in a conscious state for a thorough examination.