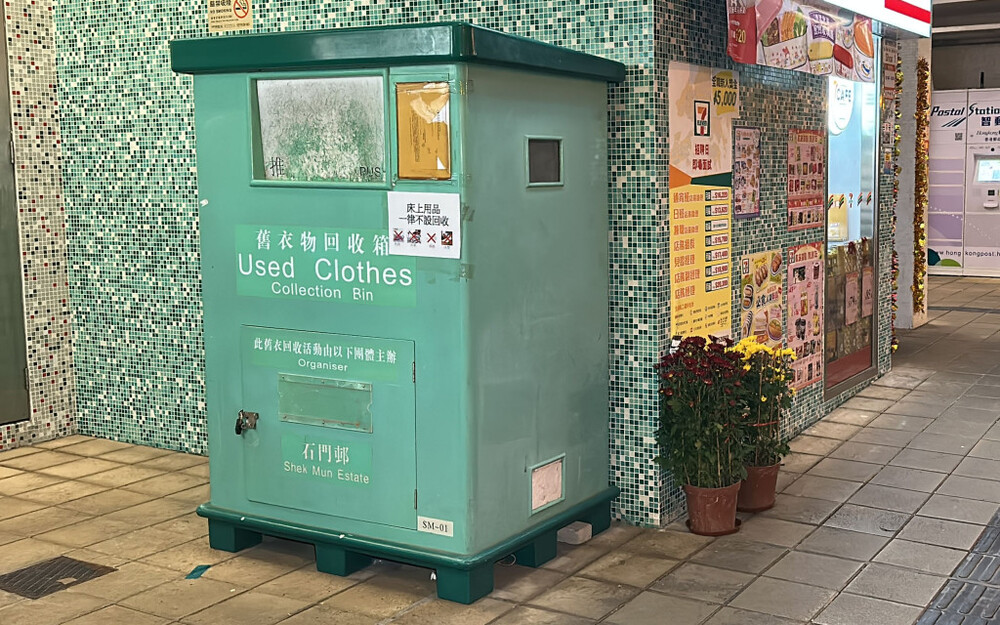 Man arrested after stealing clothes from recycling box and fleeing
A man was arrested in Sha Tin on Tuesday night after being spotted stealing clothing from a collecting bin before fleeing in a van.
A witness at around 10 pm yesterday found a man breaking into a clothes recycling box near Kin Shek House in Shek Mun Estate and trying to steal goods, according to the police.

The witness shouted to stop the thief, but the man quickly jumped into a goods van and drove away. The witness chased the van and reported it to the police, leading to the thief being successfully intercepted and caught by police 30 minutes later in a parking lot in Tsuen Wan.

The thief, aged around 40, is now in custody pending further investigation.