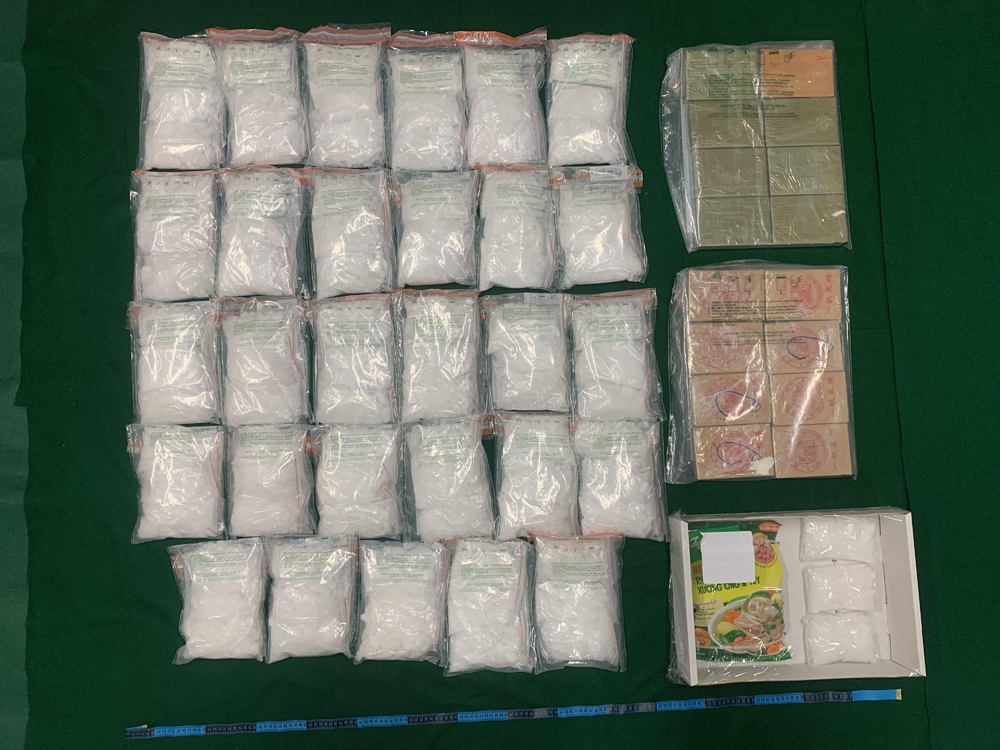 Man arrested after customs finds HK$16m of drugs in shipment from Vietnam
The Hong Kong Customs and Excise department on Tuesday announced that they recently nabbed a load of crystal methamphetamine, more commonly known as "ice" as well as heroin with an estimated black-market value of around HK16 million.
A 51-year-old man was arrested in Tai Kok Tsui on Monday, five days after the drugs were discovered at Kwai Chung Customhouse.

About 19 kilograms of methamphetamine and about six kilograms of heroin were found hidden inside the packaging of seasoning power and skincare products.

The drugs were inside a container shipped from Vietnam that was declared as food and electronic parts, Customs said.