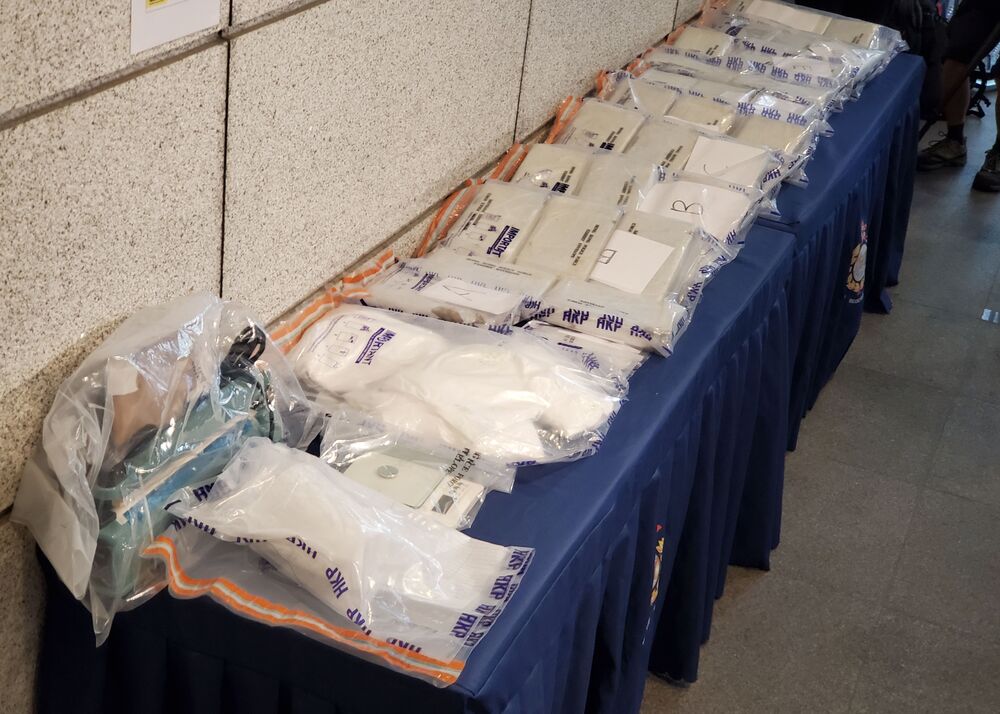 Man and woman held over HK$72m cocaine seizure
Police arrested a man and a woman yesterday after seizing around 61.2kg of suspected cocaine and a small amount of suspected cannabis worth around HK$72 million.
Officers mounted an anti-drug operation in Tin Shui Wai around 4pm yesterday. They intercepted a 21-year-old man surnamed Chow and a 29-year-old woman surnamed Law near a squatter in Lau Fau Shan.

Police arrested the two for trafficking in dangerous drug after finding 10 cocaine bricks weighing about 12kg in a black plastic bag the man was carrying. Officers also searched two squatters owned by the man in the area and seized 41 cocaine bricks weighing around 49.2kg and a small amount of cannabis.

The two were remanded in custody. Investigation is ongoing and police didn't rule out further arrests to be made.

Criminals tried to avoid being detected by storing their drugs in remote area, according to police.

Officers called on owners of village houses or squatters in remote area to pay attention or report to police if they found tenants or neighbors acting strange, like sealing windows with garbage bags or other materials, or if they spot news faces in the area very often.