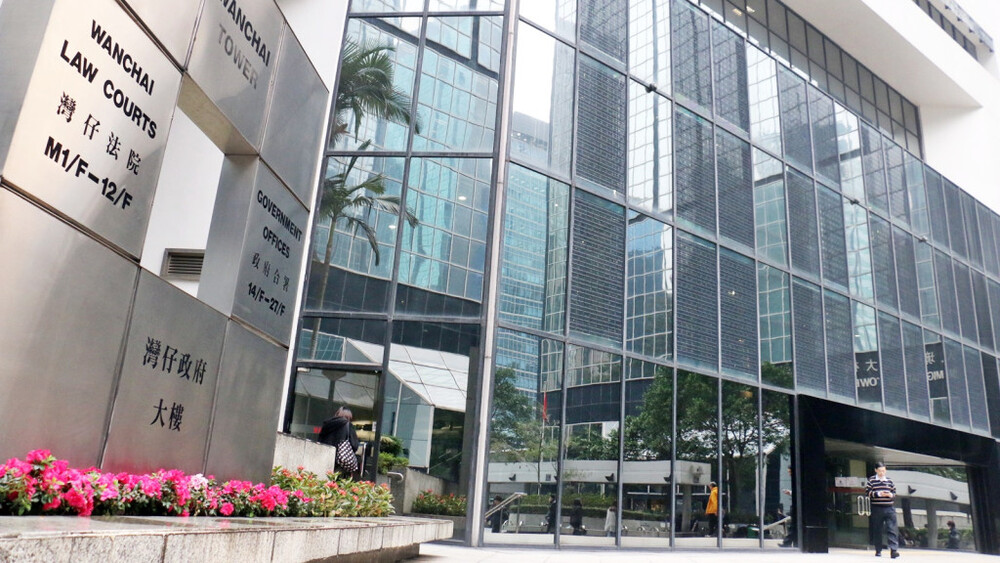 Man and 17-year-old student convicted of rioting in Admiralty protest in 2019
A software engineer and a 17-year-old student were convicted of rioting today as they hurled objects toward the government headquarters during the protest in Admiralty in 2019.
The District Court found the engineer Tse Hiu-fung, along with the student whose name was withheld, was among the cases involving eight defendants who were sued for rioting.

According to the court, the eight participated in a gathering in Admiralty on September 29 three years ago, for a demonstration from Causeway Bay to the government headquarters against the extradition bill.

Petrol bombs and bricks were hurled by the protesters, with some flashing laser pointers toward the police trying to quell the riot at the scene.

The court heard that the defendants Tse and the student, who was 14 years old at that time, were both restrained and arrested on the scene.

The video surveillance clips from the scene showed Tse and the student were in gloves, a face mask, and black goggles when spotted and arrested by officers. Deputy District Judge Cheung Lim-chi ruled them guilty of rioting.

Besides, the student was charged with another count of arson and was sentenced to a detention centre order.

The duo, along with six co-defendants in the case, will be taken into custody pending sentencing on November 21.