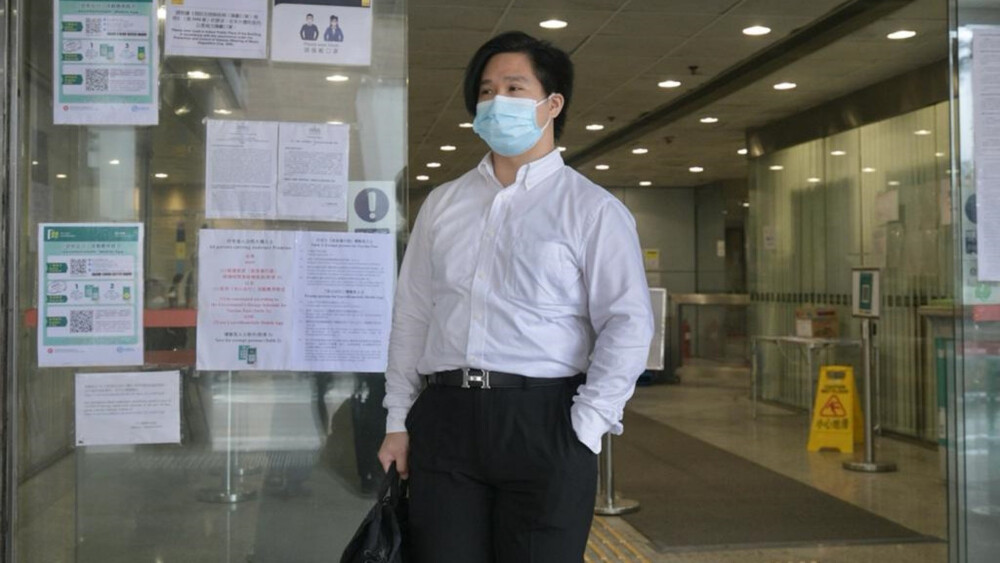 Man accused of hacking account of ex-CE's son sentenced to community service
A former ground crew member of Hong Kong Express Airways was sentenced to 80 hours of community service after hacking former chief executive Leung Chun-ying's son's flight account, which he used to buy over HK$3,000 of airline meals and services.
The 24-year-old defendant Lai Siu-wang went on trial Wednesday in the Eastern Magistrates' Court. He was convicted as he was engaging in stealing and abusing Leung Chuen-yan's flight account by using HK Express' computer privately.

According to the testimonial in the court, learning the boarding information of Leung for his round-trip to Japan by taking HK Express in December 2019, Lai logged into Leung's flight account to change his name to "Leung Shit" and purchased flight services worth HK$3,375 under his name, including online check-in, in-flight dining, reserving seats, etc.

Lai was sentenced to 80 hours of community service by the court under a conviction of criminal damage by the magistrate Edward Wong Ching-yu.

Said in court, the defense attorney argued that the defendant's behavior was just out of "mischief" and he has expressed regret. The probation officer suggested Lai should be sentenced with a probation service order considering his mother has developed terminal bone cancer in 2018.

However, the magistrate found the sentence should take into account the seriousness of the case, and imposed Lai with community service.

The other defendant of the case Kwok Sheung-man, a 22-year-old airport ground staff member who was accused to provided Lai with Leung's account information, faces one charge of accessing a computer with dishonest intent and one charge of intent to pervert the course of justice and will go on trial on August 24.