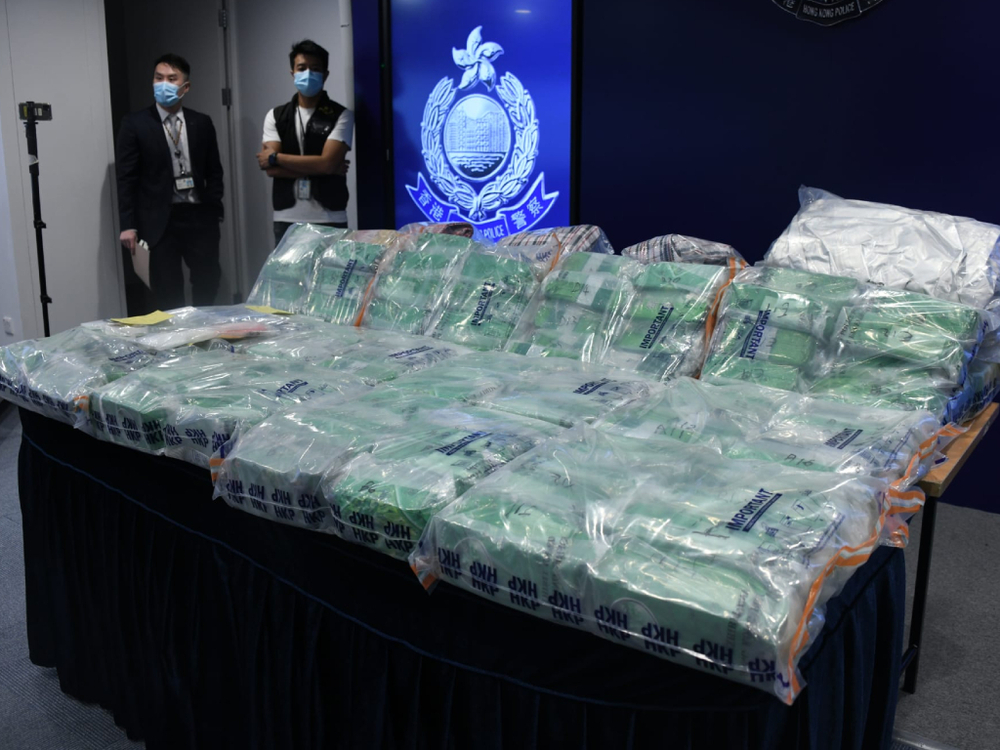 Man, 21, arrested for trafficking "ice" worth over HK$130 million
Police arrested a 21-year-old man in Hung Hom on Friday, for trafficking around 200 kilograms of suspected methamphetamine -- better known as "ice" -- worth over HK$130 million, namely the biggest "ice" seizure this year.
The police said that they intercepted a man leaving a store at a shopping mall in Hung Hom, and found about 10 grams of suspected "ice" on him and about 200 packs of such drug in tea packages in the store.

The windows of the store were shielded by reflective paper. Police found surveillance camera inside the store, which was believed to be the drug trafficking group remotely manipulating young people to reduce their risks.

It is believed that the suspect was in debt and was used by the syndicate as a scapegoat.

Police said the case was uncommon as it had used a store in a shopping mall as a warehouse. The law enforcement body reminded landlords to pay attention to whether the unit is used for illegal purposes.

As of last month, police has recorded a total of about 2,300 drug cases this year, with more than 420 arrested suspects aging under 21, an increase of 48 percent compared to the last year.