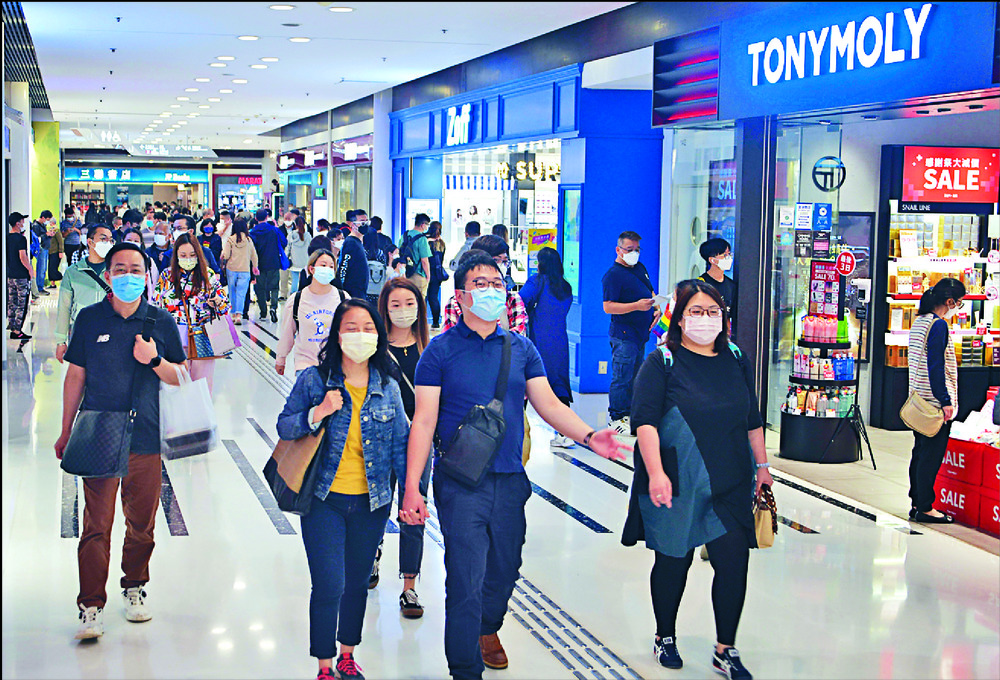 Malls and hotpot places packed
Shopping malls were crowded with people over the Labor Day long weekend, with business at hotpot restaurants surging 20 percent.
Maureen Fung Sau-yim, the executive director of Sun Hung Kai Real Estate Agency, said its apm mall in Kwun Tong was packed over the long weekend.

"Not only did we see long queues for dine-in at restaurants, but shops that sell fast food and light meals, such as themed desserts including Taiwanese milk tea and croissants, were also welcomed by young people and families," she said.

She also said the flow of people as well as business at hotpot restaurants increased 20 percent due to the sudden cold.

The flow of people into restaurants and electrical appliances stores increased, she said, at least 10 percent over the Labor Day long weekend compared to the previous weekend.

Many people were also busy picking out presents for the coming Mother's Day on Sunday, Fung said, with small electrical appliances being the top choice for such gifts.

Catering veteran Simon Wong Ka-wo said bookings for Mother's Day were only at about 40 percent so far, and hoped the number would increase as Sunday approaches.

However, Wong said he expected the catering business for this Mother's Day to be about HK$280 million, slightly lower than the HK$300 million recorded last year.

That was also much lower than in pre-pandemic days, which could see cash registers hitting over HK$400 million.

"As there are still social distancing measures in place which cap the number of diners per table to four, this might decrease people's interest [in dining out]," he said.

Some flower shop owners also said more customers are opting for delivery to homes, instead of hotels or restaurants like in the past.

An owner of a flower shop in Mong Kok said she had received over 100 orders for Mother's Day bouquets as of yesterday, and added that she had already procured 20 percent more carnations.

But another owner said she had not received many orders yet as it is still one week away from Mother's Day, adding that logistic fees and costs have increased a lot amid the pandemic.

Meanwhile, two more stored-value platforms - PayMe and BoCPay - will be able to receive the second installment of the consumption vouchers in the summer.

This means that people can choose from AlipayHK, BoC Pay, Octopus, PayMe from HSBC, Tap & Go and WeChat Pay HK to receive their remaining HK$5,000 consumption voucher.