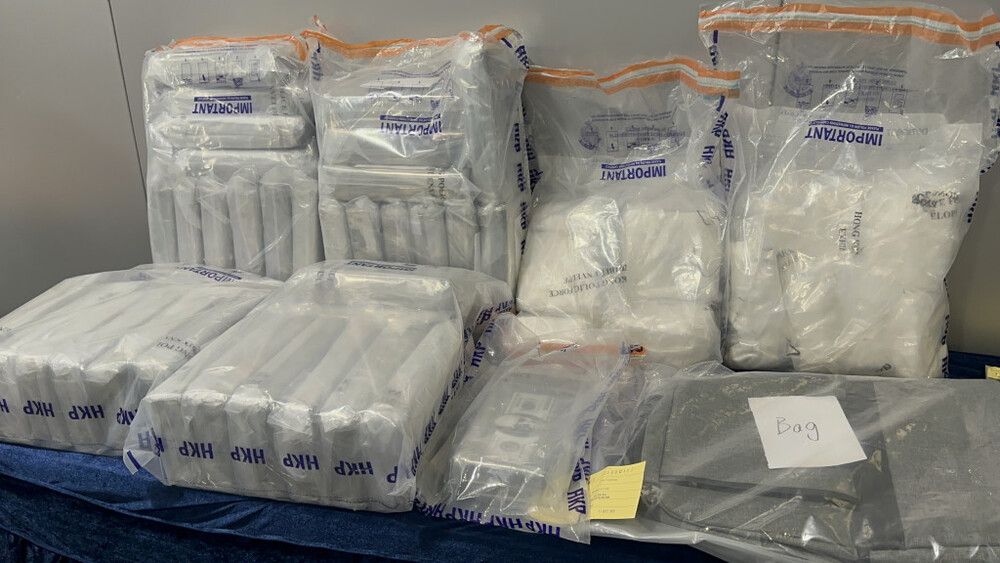 Malaysian man caught with HK$50m cocaine in Kowloon Bay
Hong Kong police arrested one Malaysian man and seized 49 kilograms of cocaine worth over HK$50 million in Kowloon Bay.
Police officers raided an industrial building in Kowloon Bay on October 11 after receiving a report about illicit dealings. They stopped and searched a 25-year-old man and seized one kilogram of cocaine from his backpack.

Officers then sought the man's flat in the building, which he used as a warehouse, seizing 38 bricks of cocaine weighing 38 kilograms and another 10 kilograms in 10 plastic bags.

The haul was valued at more than HK$50 million, according to Senior Inspector Ng Ka-lun of the police's narcotics bureau operations.

The Malaysian youth was believed to be a member of a drug syndicate, said officers, and arrived in Hong Kong under the auspices of being a tourist.

He then rented the flat in September this year and falsely claimed to be a warehouse keeper, after which he used the 900-foot warehouse to store drugs.

The man was accused of trafficking dangerous drugs and will appear in the Kwun Tong Magistrate's Court on Thursday.